A UC Riverside research team is among 20 groups receiving funding to investigate problems related to COVID-19.
Elena Kozlova, a doctoral student in the Neuroscience Graduate Program, is working with Margarita Curras-Collazo, an associate professor of neuroscience, on the project.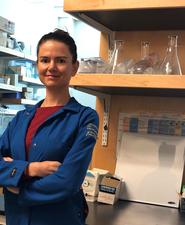 They are partnering with Ruth Gutiérrez Aguilar, a professor of medicine at the National Autonomous University of Mexico in Mexico City, or UNAM.
The study will look at COVID-19 risk factors among obese, diabetic males in an experimental mouse model.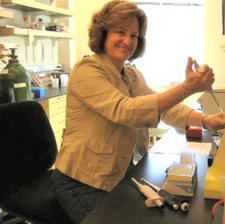 "Obesity in males increases 5.7-fold the risk for severe complications and death due to SARS-CoV-2," said Curras-Collazo, referring to the virus that causes COVID-19. "This is concerning because over one-third of the U.S. and Mexico population are classified as obese." 
In 2019, Alianza UCMX was formed through the integration of three preexisting UC systemwide programs: the UC Institute for Mexico and the United States, the UC-Mexico Initiative, and Casa de la Universidad de California en Mexico. UC Riverside serves as the host campus for Alianza UCMX.
In April, Alianza UCMX and UNAM, with support from the Ministry of Foreign Affairs of Mexico, launched a special call for binational collaboration addressing COVID-19.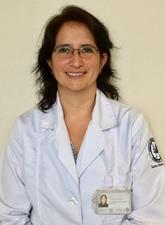 Proposals were submitted by students, faculty members, and other university researchers.
After a binational academic review, Alianza UCMX, and UNAM selected 20 research proposals submitted from researchers across the University of California and UNAM systems that address problems related to COVID-19 through innovative entrepreneurship, applied research, and technological development in three different research categories. 
The UCR project was funded in the biomedical category.
"SARS-CoV-2, the virus that causes COVID-19, affects not only the lung but also invades brain tissue, therefore, we will study changes in cognitive behavior since neurological symptoms are experienced by one-third of COVID-19 patients," Kozlova said. 
The team also plans to explore molecular markers in the brain associated with COVID-19-susceptible phenotypes. The technology that will help detect target genes in brain cells is a useful way to address their objective, said Gutiérrez Aguilar, who will work at UCR and help lead the team in the molecular biological experiments.