Carlos Cortés, a professor emeritus of history at UC Riverside, has been selected as the recipient of a 2019 Latino Spirit Award from the California Latino Legislative Caucus.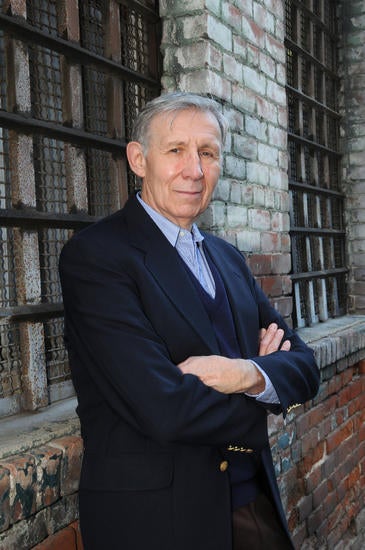 The caucus's members include 28 California legislators — six senators and 22 assembly members — as well as five statewide elected officials. Working together, they seek to empower Latinos to engage in the political process, to promote public policies that impact other Latinos in meaningful ways, and to boost diversity in state government.
Through its Latino Spirit Awards program, established in 2002, the caucus annually recognizes influential Latinos in categories such as sports, public service, and human rights. 
Cortés will receive his award during a May 6 ceremony at the California State Capitol in acknowledgment of his professional accomplishments and commitment to teaching about the Latino community. The caucus specifically praised his work as the creative/cultural advisor for the Nickelodeon series "Dora the Explorer" and its companion, "Go, Diego, Go!" — for which he received the 2009 NAACP Image Award. 
"This is not the kind of award you apply for or ever expect," he said. "It comes out of nowhere. That's one of the reasons I am so excited about going up to Sacramento to receive it."
An internationally known scholar of race and ethnicity, Cortés joined UCR in 1968 as a Latin American history professor and spent seven years as chair of the university's Chicano studies program. Since retiring from UCR in 1994, he has served as a diversity lecturer, consultant, workshop presenter, and faculty member of the Summer Institute for Intercultural Communication, the Harvard Institutes for Higher Education, and the Federal Executive Institute. 
In 2018, he was named one of 10 inaugural fellows of the University of California National Center for Free Speech and Civic Engagement, where his research focuses on the intersection of speech and diversity, particularly on college campuses. 
Cortés has received numerous awards, including the Inland Empire Hispanic Image Awards Educator of the Year, the National Association of Student Personnel Administrators' Outstanding Contribution to Higher Education Award, UCR's Distinguished Teaching Award and Faculty Public Service Award, the Distinguished California Humanist Award, the American Society for Training and Development's National Multicultural Trainer of the Year Award, and the California Council for the Social Studies' Hilda Taba Award. In 2016, meanwhile, the Dr. Carlos E. Cortés Award for Championing Diversity and Inclusivity was named for him by the City of Riverside.