An assistant professor in UC Riverside's Department of Sociology has received a 2019-20 American Fellowship from the American Association of University Women, or AAUW. Victoria Reyes, who joined UCR in 2016, will use the award to continue her ongoing research on the Philippines' Subic Bay.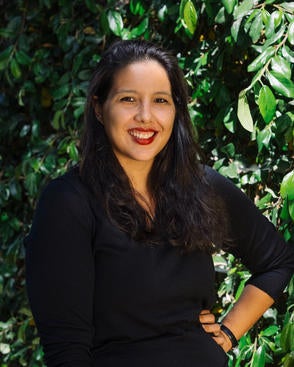 Founded in 1888, the American Fellowship program is the oldest and largest of AAUW's fellowships and grants programs. AAUW American Fellowships support women scholars who are completing dissertations, planning research leave from accredited institutions, or preparing research for publication.
Applicants are evaluated on the basis of scholarly excellence; quality and originality of project design; and their active commitment to helping women and girls through service in their communities, professions, or fields of research.
Trained as an economic sociologist, Reyes studies culture, borders, and empire. Her first book, "Global Borderlands: Fantasy, Violence, and Empire in Subic Bay, Philippines," draws on both archival and ethnographic research and is slated for publication by Stanford University Press in September.
In it, she introduces readers to what she's termed "global borderlands" — semi-autonomous, foreign-controlled, legally ambiguous places often geared toward international exchange, such as cruise ships, embassies, and overseas military bases.
Reyes uses Subic Bay, a former U.S. naval base-turned-special economic zone, as yet another example of a global borderland and a framework for understanding complex power dynamics and how they contribute to global inequality. Using the AAUW fellowship, she'll build on her Subic Bay research in preparation for her second book, this time examining how reputation shapes socioeconomic activities within countries.
Reyes received her doctorate in sociology from Princeton University in January 2015, and was a 2016-17 postdoctoral fellow at the University of Michigan's National Center for Institutional Diversity. She previously taught in Bryn Mawr College's Department of Growth and Structure of Cities.