Allison Hedge Coke, a distinguished professor of creative writing, has been awarded a Fulbright grant as a scholar at the University of Montenegro in Niksic for the fall 2019 semester.
Her appointment will begin Sept. 1, where she will be teaching and presenting literature from American Indian and Latino/a poets, and other writers of the Americas, as well as work from anthologies she has edited including her latest, "Effigies III," featuring the work of Pacific Islander poets.
Hedge Coke had previously been invited to the University of Montenegro to serve as keynote speaker for an international conference in 2017 and was also a feature presenter for the embassy in both Podgorica and Cetinje during her stay. She describes her initial visit to Montenegro as "profound," prompting her to choose it as the location for a potential Fulbright appointment.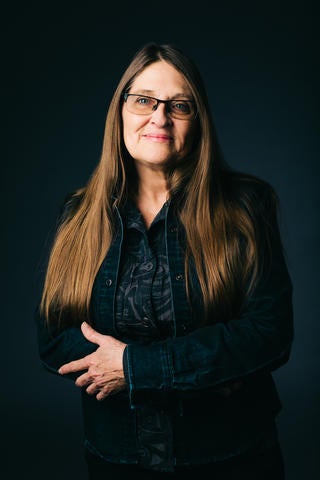 "Montenegro has a rich and complex history, has withstood such an incredible amount of pressure, war, a succession of statehoods, has returned to itself and the heart of the people proves strong," she said. "It remains one of the only places in Europe whose citizens still identify by tribal heritages and the richness of the heritage delivers great stories and long truths. The University of Montenegro in Niksic is in the heart of such a cultural enclave — I am moved to know more."
As a Fulbright scholar, Hedge Coke will also offer poetry and creative writing workshops to students and faculty in addition to her literature courses, noting the interest the university has expressed in the hemispheric anthologies and global magazines she has edited and her excitement for the opportunity to expand the curriculum. She intends to present a diverse array of poets and authors she believes serve as a true baseline of American Literature alongside more widely accessible Anglo-American authors, offering a range of voices and an opportunity for critical examination of the genre. She will also offer an extracurricular creative writing seminar for her colleagues and students.
"Faculty have mentioned they have not had the benefit of creative writers in residency and wish to work with poetry and prose with me as a special side project to the courses in literature," she said.
During her tenure, Hedge Coke hopes to strengthen engagement between the University of Montenegro and UC Riverside, as well as bring awareness to the diverse poets and writers she presents and create meaningful connections with their work. She will also be traveling and learning more about the country, focusing on cultural relations, intercultural diplomacy, language, literature, poetry and story, and continuing her own work in poetry and prose while in the residency.
"The U.S. Fulbright Scholar is a highly prestigious award and provides exceptional opportunity to devote a period of residency in another country to cultural exchange," she said. "The award brings me the opportunity to travel for the term to an intriguing and inspirational place with deep cultural ties and histories on a beautiful landscape. It enables me to share my work as a writer-editor and the works of others I have collected in anthologies while placing me in a wonderful location I expect will offer muse and reprieve."
The Fulbright Program is the leading international education exchange program sponsored by the U.S. government and is designed to increase mutual understanding between the people of the United States and those in other countries. The program, which awards approximately 8,000 new grants annually, was established in 1946 under legislation by Arkansas Sen. J. William Fulbright and is sponsored by the U.S. Department of State's Bureau of Educational and Cultural Affairs. It operates in more than 150 countries.