Edward Chang, a professor of ethnic studies and the founding director of UC Riverside's Young Oak Kim Center for Korean American Studies, or YOK Center, has been awarded the Order of Civil Merit by the Republic of Korea.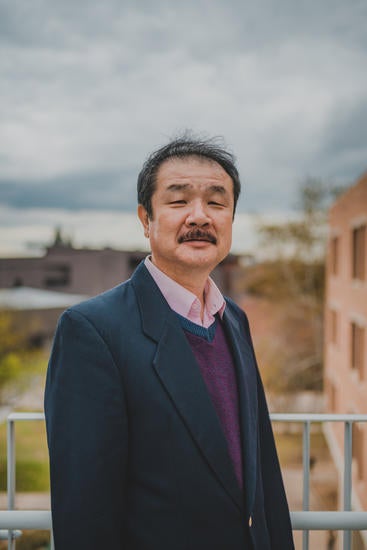 The award is the fourth-highest medal given by the Korean government, Chang said, and it recognizes its recipients' lifelong contributions to promoting U.S.-Korea relations and raising the profile of the Korean American community.
"I was delighted to hear that I received this award," Chang said. "It is an honor to me and supporters who contributed to the YOK Center."
Chang has led the YOK Center since its founding nine years ago. With nearly 2 million Korean Americans currently living in the United States — and the bulk of those based in California — the center was established to further study of the Korean American experience and culture. 
The center's mission of conducting high-level research on Korean American history and identity has produced an oral history project; documentary films; several books, including a textbook released this year; and numerous visits to campus from prominent Korean and Korean American leaders and scholars.
Chang has served as a leading expert on race relations and the Los Angeles civil unrest of 1992 — widely known as the L.A. riots — for nearly 30 years, giving voice to the Korean American immigrant community of merchants, in particular, who were profoundly affected by the violence and its aftermath. 
Chang counted leading the 1995 campaign to have an SAT Subject Test for high schoolers on the Korean language developed and introduced among his proudest accomplishments.
In addition, he described his study and quest for recognition of Riverside's Pachappa Camp — established in 1905 by the independence activist Ahn Chang Ho as the first organized Korean American settlement in the U.S. — as the "most important academic research project" of his career. The site was designated Riverside's first Point of Cultural Interest by the city council in 2016.