Cengiz Ozkan, a professor of mechanical engineering at UC Riverside's Marlan and Rosemary Bourns College of Engineering, has been elected a fellow of the Materials Research Society.
Ozkan, who is also a founding faculty member of the materials science and engineering program at UC Riverside, is recognized for his outstanding service to the Materials Research Society and visionary leadership in materials science and engineering education, innovation, and pioneering achievements in materials research and contributions to technology transfer to industry.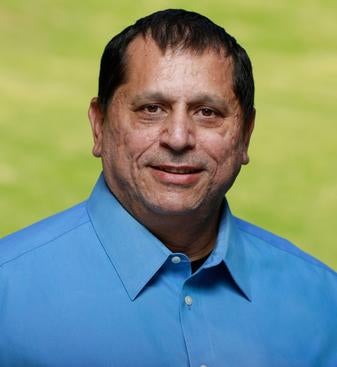 Research in the Ozkan group involves the design and synthesis of nanoscale materials for energy storage, nanoelectronics and sensor applications; fundamental understanding and characterization of electrical and optical properties of nanoscale materials; and nanoscale structure–property relationships.
Ozkan will also serve as meeting chair for the Fall 2021 Materials Research Society Meeting in Boston. Chairs are selected based on their lifetime accomplishments and scientific reputation, and they play a significant role in setting the tone for the future of materials research on multiple fronts.
The fellow title honors those Materials Research Society members who are notable for their distinguished research accomplishments and outstanding contributions to the advancement of materials research. The maximum number of fellow appointments each year is limited to 0.2% of the current MRS regular membership and to those with continuous engagement with the MRS.
Ozkan will be honored during the Materials Research Society Spring Meeting next month, from April 13-17 in Phoenix