Two films produced by John Schimmel, a screenwriting professor in UCR's Low-Residency MFA program, won Director's Choice awards at the 2020 Sedona International Film Festival, which took place Feb. 22-March 1. 
The film "Foster Boy," which was written by alumnus Jay Paul Deratany, MFA '13, took home the award for Best Feature Drama. Based on Deratany's real-life experiences litigating child welfare cases, "Foster Boy" follows attorney Michael Traynor, played by Matthew Modine, and his client, a foster child named Jamal, in a case that exposes a corrupt and abusive for-profit foster care agency. Schimmel served as executive producer of the film, along with basketball legend Shaquille O'Neal.
Deratany began working on the script for the film in his screenwriting class, Schimmel said, and continued to develop the script with him in preproduction. Schimmel was also active in development of the film during editorial phases and worked with the composer to polish the score.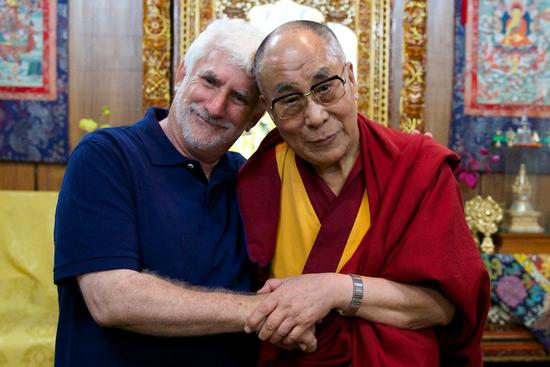 "The Great 14th," which Schimmel also executive produced, was awarded Best Humanitarian Film (Documentary) at the festival. Directed by Rosemary Rawcliffe, the documentary details the personal, political, and spiritual life of the 14th Dalai Lama, Tenzin Gyatso, his quest for democracy, and his insight into the human condition.
Schimmel had originally been commissioned by Rawcliffe's Frame of Mind Films to write a feature film about the Dalai Lama's life. The interviews Schimmel conducted with the Dalai Lama for research were recorded and added to the collection of Rawcliffe's own interviews, which were then edited into the base narration for the documentary, Schimmel said. Schimmel was also a part of the editorial process through the development of the film.
"Both Jay and Rosemary put an enormous amount of themselves into these films," Schimmel said in response to the awards. "Jay helped finance the film himself in addition to raising money from others, and of course the film was based on cases he had won as an attorney. Rosemary's offices were robbed, and she lost nearly everything. It was a modern miracle that she was able to finish the project, and the effort nearly killed her and her team. I was mostly happy for them that the reaction to the films has been so positive. But also, the subject matter of both films is important to me — I think they both have important things to say."
Schimmel is a writer and producer and the author of "Screenwriting Behind Enemy Lines: Lessons from Inside the Studio Gates." He is part of the core screenwriting faculty at UCR's Low-Residency MFA Program in Creative Writing and Writing for the Performing Arts where he has been teaching since 2010.