Seema Tiwari-Woodruff, a professor of biomedical sciences in the UCR School of Medicine, and her colleagues have received a grant of $373,000 from the National Multiple Sclerosis Society for a project in which her lab will select the five best candidate compounds to speed up nerve impulses, a promising new avenue to treat multiple sclerosis.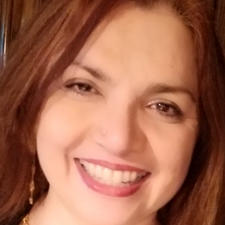 Multiple sclerosis, a leading cause of neurological disability affecting roughly 2.3 million people worldwide, is triggered when the immune system attacks and damages the myelin sheath. Earlier research in Tiwari-Woodruff's lab showed the ligand chloroindazome (IndCl) and its analogues are able to remyelinate — add new myelin to — damaged axons. Remyelination of axons speeds up nerve impulses, suggesting IndCl and similar drugs may represent a promising new avenue of treating the underlying loss of myelin in multiple sclerosis.
Tiwari-Woodruff's collaborators are John Katzenellenbogen at the University of Illinois at Urbana-Champaign and Scott Eliasof at Frequency Therapeutics. The project, titled "Remyelination and Immunomodulation with analogues of Chloroindazole," will analyze compounds for efficacy, potency, and dosing schedule, after evaluating their pathology, immunology, and functional remyelination outcomes in mouse models of multiple sclerosis. 
"Eventually, we will evaluate the safety pharmacology of two compounds with the best efficacy, pharmacokinetics and central nervous system exposure," Tiwari-Woodruff said. "Our overall goals through this Fast Forward grant, organized together with our commercial partner, Frequency Therapeutics, are tightly focused on obtaining critical safety and efficacy information on a set of verified candidates needed to identify the best of IndCl analogues."
Specifically, IndCl stimulates ERβ, an estrogen receptor in the body. Because ERβ is present not only in oligodendrocytes, the mylenating cells of the central nervous system, but also microglia, neurons, and T-cells, IndCl may have therapeutic benefits for other autoimmune and demyelinating diseases in addition to multiple sclerosis.
Tiwari-Woodruff explained that pharmaceutical agents currently approved for the treatment of multiple sclerosis reduce relapse rates but do not prevent neurodegeneration or initiate myelin repair. 
"Accumulating evidence indicates that estrogens are both neuroprotective and immunomodulatory, thereby making them attractive candidates to fulfill these needs," she said. "However, although estrogens display immense potential for treating multiple sclerosis, they possess several deleterious side effects, including male feminization and increasing risk of breast and endometrial cancers. Our research has focused on the development of ERβ-selective compounds for the treatment of multiple sclerosis that would be most suitable for commercial development."
The two-year grant will support a lab technician and, partially, a postdoctoral researcher.