Suveen Mathaudhu has received the Brimacombe Medal from The Minerals, Metals, and Materials Society for exemplary contributions to the science of nanocrystalline materials, education of the public on the impact of materials, and service to the profession.
This mid-career award recognizes individuals with sustained excellence and achievement in business, technology, education, public policy, or science related to materials science and engineering and with a record of continuing service to the profession.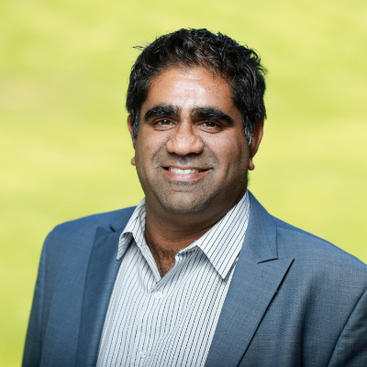 Mathaudhu, a professor of mechanical engineering, studies the fundamental processing-microstructure-property-performance relationships in metallic and composite materials. He has made significant contributions to the understanding of mechanical behavior in metals, especially nanocrystalline metals and lightweight magnesium alloys. He is best known for his groundbreaking work on nanocrystalline metallic materials, particularly in the area of mechanical behavior. His work has led to understanding mechanical deformation mechanisms necessary to produce thermally stable nanocrystalline alloys. 
As an educator, Mathaudhu shares his talents far outside the classroom, using superhero comics like "X-Men" and "Black Panther" to educate the public about the science of metallurgy. 
In 2019, Mathaudhu received the Presidential Early Career Award in Science and Engineering Award. He is a National Science Foundation CAREER Awardee and ASM International Fellow. He also received the 2015 American Association of Engineering Societies Norm Augustine Award for Outstanding Achievement in Engineering Communication. In 2017, he spoke on StarTalk Live!, hosted by former International Space Station Commander Col. Chris Hadfield and joined via hologram by physicist Stephen Hawking, about materials needed to get to Mars.
Mathaudhu, who grew up in Riverside, received his bachelor's degree in mechanical engineering from Walla Walla University and his doctoral degree in mechanical engineering from Texas A&M University.