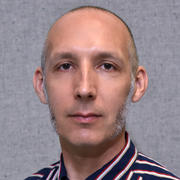 UC Riverside assistant professor of psychology Jimmy Calanchini has been named a "Rising Star" by the Association for Psychological Science, or APS.
The Rising Star designation is given to "outstanding APS members in the earliest stages of their research career post-PhD," according to APS. Rising Stars have published innovative research that has advanced the field of psychology. Criteria considered include publications, recognitions, discoveries and innovations, and the potential breadth of impact.
Calanchini studies attitude to predict judgments and behaviors related to stereotypes and prejudices. His studies include timely topics such as implicit bias, and gay migration — the shift of gay people to places friendly to the gay community. He joined the UCR faculty in 2018.