Mona Eskandari, an assistant professor of mechanical engineering in the Marlan and Rosemary Bourns College of Engineering and principal investigator of the bMECH lab, has been named a Hellman Fellow.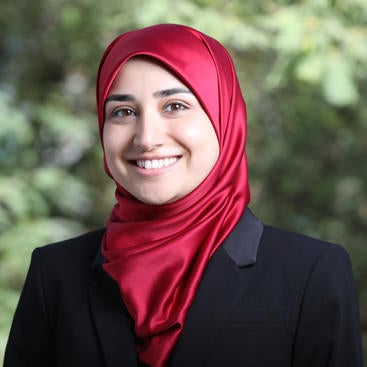 The Hellman Fellows Fund, founded by the Hellman family in 1994, supports promising early career faculty who exhibit potential for great distinction in their area of expertise at the 10 UC campuses and four private institutions.
Eskandari's research seeks to understand the fundamental science of lung function in order to improve interventions for patients suffering from pulmonary diseases. She explores lung structural mechanics using experimental characterization and computational modeling at the organ, tissue, and microscopic scale. 
Understanding how air deforms lung tissue in normal breathing will help scientists learn what goes wrong in diseased states and detect abnormal lung function. While early intervention is key to an accurate diagnosis, many patients are not tested for lung disease before their lung health has significantly degenerated. 
In the United States, the medical burden of chronic obstructive pulmonary disease alone is estimated to cost over $800 billion in the next two decades. The Hellman Fellowship will enable development of a new patent-pending technology to quickly diagnose and monitor the progression of respiratory diseases such as chronic obstructive pulmonary disease, asthma, and even COVID-19, in order to support early intervention and reduce costs.
Image below: Digital image correlation techniques employed in Eskandari's lab to characterize lung mechanics (Credit: Eskandari Lab)