Vagelis Papalexakis has received the Next Generation Data Scientist Award from the IEEE International Conference on Data Science and Advanced Analytics. The award is given every year to one data science researcher who received their doctoral degree in the past five years. It is first and only global initiative to support the production and certification of qualified next‐generation data scientists.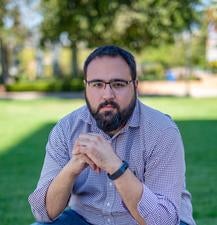 Papalexakis, an associate professor of computer science and engineering in UC Riverside's Marlan and Rosemary Bourns College of Engineering, studies data science, signal processing, machine learning, and artificial intelligence. The overarching theme of his work has been the design and development of models and algorithms that can extract actionable and interpretable insights from multi-aspect and multi-modal data, typically with very little or no supervision. 
A major focus has been on the development and advancement of tensor methods and their applications in high-impact real-world problems, including misinformation detection on the web, graph and social network analytics and mining, explainable AI, and detection of gravitational waves.
Some of his recent work has involved using Google trends to identify symptoms unique to COVID-19, and development of tools for identifying misinformation online, including COVID-19 misinformation. He is also collaborating with the Laser Interferometer Gravitational-Wave Observatory, or LIGO, on improving the detection of gravitational waves.
His work has been funded by the National Science Foundation, including the prestigious CAREER award, the Army Research Lab, the Department of the Navy, the US Department of Agriculture, Adobe Inc., and Snap Inc.