UC Riverside computer science professor Eamonn Keogh has received the 2021 IEEE International Conference on Data Mining Research Contributions Award, the IEEE's highest recognition for research achievements in data mining. Keogh is the first winner from the University of California.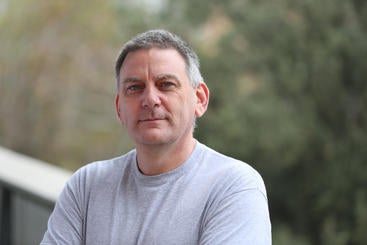 Keogh is a distinguished professor and Ross Family Chair in the Department of Computer Science and Engineering. He specializes in time series data mining, finding patterns, regularities, and outliers in massive datasets. Time series data is produced by industrial and medical devices, and increasingly by automobiles and even personal wearable tech and smartphones. He developed some of the most commonly used definitions, algorithms and data representations used in time series data mining.
These contributions include SAX, PAA, Time Series Shapelets, Time Series Motifs, the LBkeogh lower bound, and the Matrix Profile. These ideas have been used by thousands of academic, industrial, and scientific researchers worldwide, including NASA's Jet Propulsion Laboratory, which uses Keogh's ideas to find anomalies in observations of the magnetosphere collected by the Cassini spacecraft in orbit around Saturn.
 
Keogh is also known for his work in computational entomology, using data mining to solve problems in agricultural and medical entomology. Some of this work has culminated in co-founding FarmSense, a startup that uses digital sensors and novel classification algorithms to inform growers about harmful insect pests in their fields.
 
"I am grateful for the UCR environment that allowed me to do the research that was honored," said Keogh. "The ICDM conference is my favorite venue—I have published 42 papers there—and so this award means a lot to me. Thanks to the awards committee for recognizing the work of my lab."
 
The IEEE International Conference on Data Mining series is the world's premier research conference in data mining. It provides an international forum for presentation of original research results, as well as to exchange and share innovative, practical development experiences. The conference covers all aspects of data mining, including algorithms, software and systems, and applications. In addition, ICDM draws researchers and application developers from a wide range of data mining-related areas such as statistics, machine learning, pattern recognition, databases and data warehousing, data visualization, knowledge-based systems, and high-performance computing.