Andrew Subica, an associate professor in the UCR School of Medicine's Department of Social Medicine, Population, and Public Health, has been appointed for a four-year term to the National Institute on Alcohol Abuse and Alcoholism AA-2 "Epidemiology, Prevention, and Behavior Research Study Section."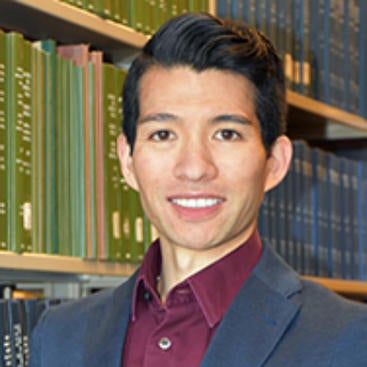 The National Institute on Alcohol Abuse and Alcoholism, or NIAAA, is a component of the National Institutes of Health, or NIH, tasked with conducting research on the impact of alcohol use on human health and well-being. It is the lead agency in the United States for research on alcohol abuse, alcoholism, and other health effects of alcohol.
A leading health disparities researcher, Subica will review grant applications for NIH research projects and research and training activities in the areas of epidemiology, prevention, and clinical, community, and health services research. Members are selected on the basis of their demonstrated competence and achievement in their scientific discipline as evidenced by the quality of research accomplishments, publications in scientific journals, and other significant scientific activities, achievements, and honors.
"I am honored to be invited to serve on this study section and excited to have the opportunity through this process to guide the research trajectory on topics related to alcohol use and its consequences," Subica said. "This is especially true for those groups and populations most heavily impacted by alcohol use disorders and alcohol-related harms." 
Subica has carried out research on alcohol abuse and alcoholism for several years. His project, "Developing a Prevention Model of Alcohol Use Disorder among Pacific Islander Young Adults," was the first grant funded by the NIAAA to specifically focus on Native Hawaiian and Pacific Islander populations. His health disparities research has also been recently supported by the National Institute of Mental Health, National Institute on Drug Abuse, and City of Hope.