Byron Ford, a professor of biomedical sciences in the UC Riverside School of Medicine, has received a grant from the National Institutes of Health, or NIH, to develop a new intervention against cerebral malaria.
Human cerebral malaria, or HCM, is a severe form of Plasmodium falciparum malaria, associated with nearly 500,000 deaths in children annually and impaired brain function in some survivors. Children with HCM have parasitized red blood cells that block cerebral micro-circulation and cause brain inflammation, swelling, and impaired consciousness with unarousable coma.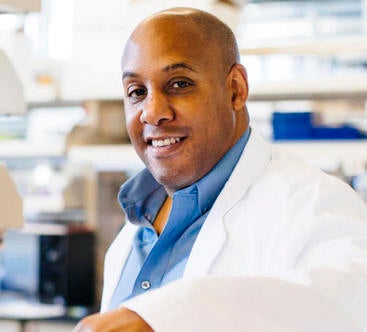 The $2.7 million R01 grant will be shared by five institutions, with UC Riverside receiving $350,000. The project is titled "Protective role of Neuregulin-1 against cerebral malaria-induced neuronal injury and behavioral sequelae."
"We will use a novel 3D in vitro brain organoid model, as well as animal and human studies, to clarify the role of Neuregulin-1, a potent anti-inflammatory neuropeptide involved in HCM severity," said Ford, one of the grants' two principal investigators. "Our goal is to target this neuropeptide as a treatment for HCM in clinical trials."
Ford will be joined in the research by principal investigator Jonathan Stiles, Alexander Quarshie and Roger Simon of the Morehouse School of Medicine; Andrew Adjei and Michael Wilson of the University of Ghana; and Stephen Sarfo of Kwame Nkrumah University of Science and Technology, Ghana.
In the past, the team found that when Neuregulin-1 was delivered intravenously, the neuropeptide weakened experimental cerebral malaria, or ECM, a rodent model of cerebral malaria. The new round of NIH funding will enable the team to use ECM, a human stem cell-derived neurovascular unit, and human subjects to determine the mechanism by which this attenuation takes place. 
"We would like also to determine the feasibility of targeting Neuregulin-1 in clinical trials in Ghana while building biomedical research capacity there, with the ultimate goal of improving the survival of children with HCM," Ford said.