Kimberley D. Lakes, a professor of clinical psychiatry and neuroscience in the UC Riverside School of Medicine, has received a two-year, $500,000 grant from the Desert Healthcare District & Foundation to help improve access to behavioral health education and prevention services for children 18 years old and younger as well as for their families.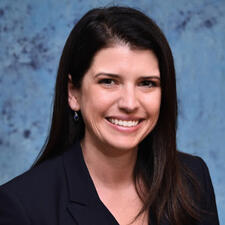 "In this project we will create a mental health clinic for in-person services — a CAREspace in partnership with the Riverside County Office of Education — in the Coachella Valley as well as provide telehealth and school-based services to children, adolescents, and their family members," Lakes said.
There are high demands for behavioral health services in the Coachella Valley that are not being met. The U.S. suicide rate is the highest among wealthy nations. Since the COVID-19 pandemic, depression and anxiety in youth have doubled. Even before the pandemic, mental health challenges were the leading cause of disability and poor life outcomes in young people.
Lakes, a psychologist who has more than 20 years of experience working with youth, families, schools, and communities, will partner on the project with Lexi Backstrom at the Riverside County Office of Education and Arthur Kimball, co-chair of OneFuture Coachella Valley, an organization in Palm Desert that helps students succeed in college, career, and life. She will also supervise UCR psychology doctoral students; medical students, residents, and fellows; and staff.
"Our goal is to work with the community to increase awareness of child and adolescent mental health, increase access to services among those who experience health disparities, and provide direct services for the community," Lakes said.