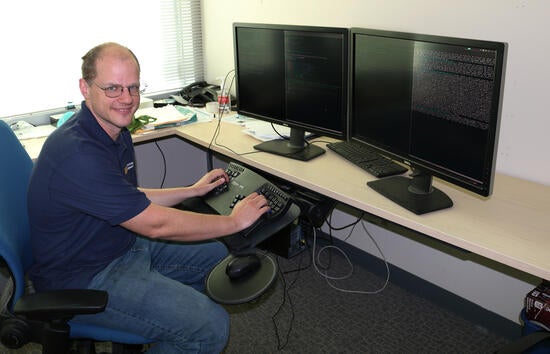 Craig Schroeder, a UCR assistant professor of computer science and engineering, will receive a $100,000 portion of a $300,000 grant from the University of California to build a library of open-source computer codes needed to develop software for complex engineering applications.
Such software is used for simulating physical systems of solids and fluids. These methods require solving long sequences of large systems of nonlinear equations and are extremely computationally intensive.
Schroeder will collaborate with UCLA and UC Davis mathematics professors Chenfanfu Jiang and Joseph Teran, respectively, who each also received $100,000 from the UC's 2023 Multicampus Research Programs and Initiatives funding program.
The three-campus collaboration is expected benefit the wider scientific community and bring recognition to the UC system.