UC Riverside engineering faculty are collaborators in four University Transportation Centers, or UTCs, that were recently awarded $5 million over five years by the U.S. Department of Transportation, or USDOT. This funding will support research in sustainable transportation, health, navigation, and railway safety.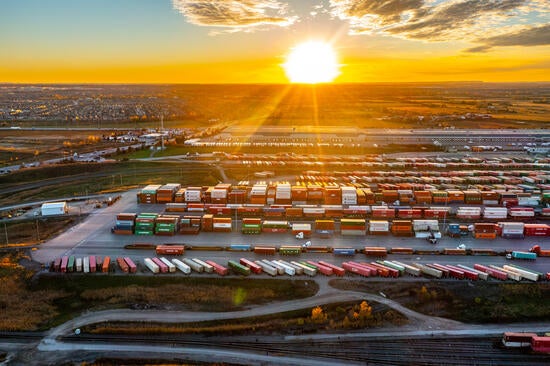 This research funding was awarded to faculty in the Marlan and Rosemary Bourns College of Engineering.
"UC Riverside is unique in being part of four winning UTC proposals, allowing us to further our research that's creating clean, sustainable, more efficient, safer transportation technologies needed for the future," said Matthew Barth, associate dean of research with the Center for Environmental Research and Technology, or CE-CERT.
These grants are distributed through USDOT's University Transportation Center Program and include university teams across the United States:
•    The National Center for Sustainable Transportation, or NCST, a consortium for research, education, and policy engagement in environmental sustainability in transportation, led by UC Davis. CE-CERT's Barth and associate researcher Guoyuan Wu, and are the primary investigators at UCR. 
•    The Center for Advancing Research in Transportation Emissions, Energy, and Health, or CARTEEH, led by the Texas Transportation Institute. The center focuses on advancing health equity and the engagement of underserved communities. CE-CERT Associate Director Kanok Boriboonsomsin and CE-CERT assistant researcher Peng Hao are the primary UCR investigators.
•    The Center for Assured and Resilient Navigation in Advanced Transportation Systems, or CARNATIONS, will develop resilient positioning, navigation, timing, and communication systems for multimodal transportation systems. This team also includes Illinois Tech, Chicago State, Virginia Tech, and Stanford University. Electrical and computer engineering professor Jay Farrell and Barth are the UCR investigators.
•    The University Transportation Center for Railway Safety Smart Technologies for Safer Railway will improve safety at railway traffic crossings in collaboration with University of Texas Rio Grande Valley. Electrical and computer engineering professors Jia Chen and Evangelos Papalexakis are the UCR investigators. 
More UTC program information is available at https://www.transportation.gov/content/university-transportation-centers.