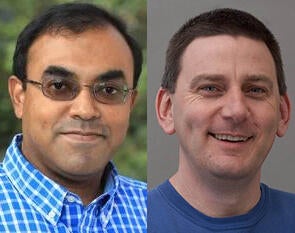 Two of professors in UCR's Bourns College of Engineering have received Amazon Research Awards to fund their groundbreaking work in computing and electronics.
Amit Roy-Chowdhury, a professor of electrical and computer engineering and Bourns Family Faculty Fellow, received $70,000 plus $20,000 computation credits from Amazon Web Services (AWS) to investigate the vulnerabilities in Deep Metric Learning (DML) models to prevent privacy breaches and develop theoretically robust countermeasures. DML aims to learn representations based on estimates of the similarities between two entities, such as two faces. The method is used for computer vision applications like face recognition and target reidentification, among other privacy-sensitive applications. Roy-Chowdhury will collaborate with Basak Guler, assistant professor of electrical and computer engineering, and scientists at Amazon.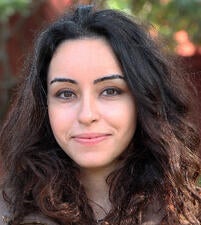 Eamonn Keogh, a distinguished professor of computer science and engineering, also received an Amazon award. He will get $50,000 plus $55,000 worth of AWS computation credits for his work on what's called time series anomaly detection (TSAD). 
Time series are electronic signals that are important in life-saving technologies, such as electrocardiogram (ECG) devices used in hospitals. In industrial applications, they can prevent accidents by detecting equipment failures, such as an overheating, stuck valve. In both cases, the TSAD task is to monitor time series and sound an alarm if an unexpected pattern appears.  
A difficulty with TSADs, however, is that much natural variability is not anomalous. For example, ECG readings can change slightly in response to even mild exertion or coffee and appear highly anomalous during a bed change or when the patient sneezes — inveterately vibrating the ECG sensors. But Keogh has developed techniques to help suppress these apparent anomalies. One such algorithm can learn what types of patterns should be ignored on a domain-by-domain basis. Another approach allows a user to "explain" to the algorithm what the kinds of distortions to ignore. 
Roy-Chowdhury and Keogh were among 79 academic researchers in 54 universities and 14 countries to receive Amazon funding awards this year.