Story by: Jessica Ruiz Vega, CHASS student writer 
Lily Allen, a UC Riverside fifth-year history of art student, was one of eight doctor of philosophy students from across the country who were awarded a Tyson Predoctoral Fellowship at the Crystal Bridges Museum of American Art in Bentonville, Arkansas.  
"When I received the award I was overjoyed, followed by feelings of gratitude for my advisor, my letter writers, my peers in the program, and everyone in the Department of the History of Art at UCR who has supported me and my work over the years," Allen said of receiving the full academic year opportunity.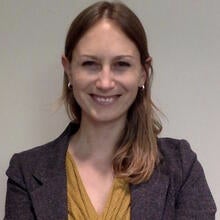 The Tyson Predoctoral Fellowship was established by the Tyson family and Tyson Foods, Inc in 2012. It serves to support "post-doctoral researchers, and senior scholars from any field who are researching American art to apply." The fellows selected can access the art and library collections of Crystal Bridges and have their full time writing fully funded. Stipends range from $17,000 to $34,000 per semester.
This kind of accomplishment is not new to Allen, who has received many awards, including the 2022-23 Center for Ideas and Society Humanities Graduate Student Research Award; 2022-23 Barbara B. Brink Travel Award; 2021-22 Outstanding Teaching Assistant Award; and the 2019 UCR California Museum of Photography Curatorial Fellowship.
Allen's concentration is American art and she expects to graduate in spring 2025. Allen's career goal is to work as a college or university professor in art history.  
---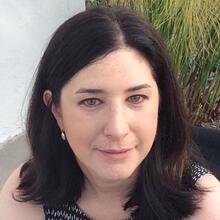 Cambra Sklarz, an art history doctoral student with a concentration in American art, has been awarded the Diane and Michael Maher Curatorial Fellowship in American Art at the Harvard Art Museums in Cambridge, Massachusetts. Her two-year fellowship begins in September 2023.  
"I am thrilled for the opportunity to work with such a fantastic collection and learn about museum work from wonderful leaders in the field," Sklarz said. "The fellowship is an ideal way for me to draw upon so many of the interests I've pursued at UCR while continuing to develop new skills and perspectives on American art."