UC Riverside joins a growing number of police agencies, including those at universities and colleges across the country, that are equipping their officers with body-worn and in-car cameras.
The department plans to put the cameras into use during the fall quarter. As with any new technology, unanticipated delays may occur.
Here's what to know about the program:
What is a body-worn camera?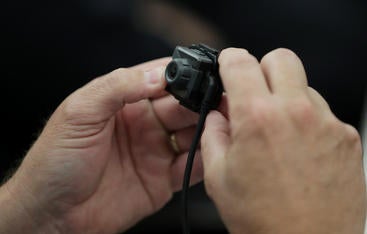 Body-worn cameras are relatively small devices that record interactions between community members and law enforcement officers. The video and audio recordings can be used to demonstrate transparency to their communities, as well as document statements, observations, behavior, and other evidence.
Why is UCR implementing the body-worn and in-car camera program?
The addition of body-worn cameras is part of a multiyear initiative across all UC campuses to leverage a modern resource for law enforcement that is expected to enhance police services and transparency. They are anticipated to improve criminal investigations and the police complaint process.  
How do they work?
The UC Riverside Police Department will use a two-piece system called the WatchGuard Vista XLT that consists of a small camera worn on an officer's upper body. It connects to a digital video recorder, about half the size of a cell phone, that can be attached to the officer's uniform.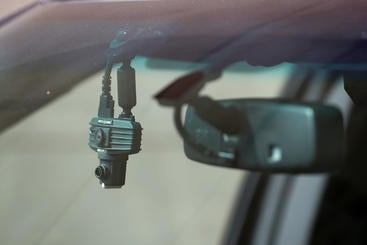 In-car cameras will be mounted to the top of each patrol car's windshield and backseat area in order to capture footage both in front of the vehicle and inside.
Each day's footage is transferred through a server to cloud storage.
Under what circumstances are cameras activated?
Officers are required to activate their cameras prior to initiating any criminal investigative or law enforcement action involving a member of the public. Those can include vehicular pursuits, traffic stops, and arrests. UC policy allows for some exceptions and officer discretion in certain instances, such as cases where crime victims have the right to confidentiality. 
Do officers have to inform members of the public they are being recorded?
State law and UC policy does not require consent when an officer is legally in the area where the recording is taking place. Officers may choose to inform individuals they are being recorded when feasible, particularly if it will assist an investigation and help gain their compliance or cooperation.
Officers entering a private space while the camera is activated, such as a residence, restroom, or locker room, must make a reasonable effort to inform the occupants, unless the officers are entering pursuant to a warrant and giving notice could jeopardize the safety of the officer or the public, compromise an investigation or tactics, or other exigent circumstances.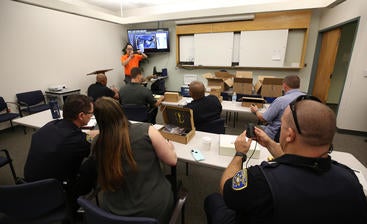 Is the footage available to the public to review?
Videos from the body-worn and in-car cameras are not considered a public record and not available for public viewing or review. State law does allow for an exception in cases involving specific incidents, complaints, and investigations involving police officers or critical incidents (as defined by law) that allow the public to obtain copies through the California Public Records Act under certain conditions and time limits. Those exceptions are defined in California Senate Bill 1421 and California Assembly Bill 748 and subsequent amendments to the law.
How long is video kept by police?
Video footage is normally kept for two years under UC records retention policy. In cases where it is part of a criminal case, it would be retained as long as the case is open or can be appealed. Video determined to have no evidentiary value may be destroyed after 60 days.