UC Riverside's Education Abroad unit recently merged with Strategic Initiatives and International Recruitment, two teams under the leadership of Jun Wang, assistant provost of strategic initiatives and international recruitment within the office of International Affairs.  
Adding Education Abroad to Wang's portfolio made sense, said Marko Princevac, interim vice provost of International Affairs, in a March 11 announcement. 
"In addition to optimizing resources and creating operational efficiencies, focusing Education Abroad as one of International Affair's strategic initiatives aligns with UCR's commitment to pursue valued goals of increasing UCR student participation in transformative education abroad opportunities, as well as expanding UCR's global connections and reach," Princevac said.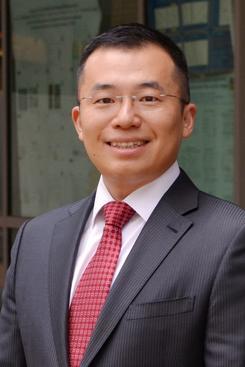 For Wang, who was named assistant provost of strategic initiatives and international recruitment within the office of International Affairs in 2020, this is a new opportunity to support students in their educational journeys. As an international student himself and a UCR alum, he understands the value first-hand. 
"By growing the number of international students and offering resident students additional opportunities to study abroad, UCR will welcome more diverse perspectives and experiences to our already multicultural student body, thus preparing all of our students for the increasingly global society," Wang said. 
Wang's goal is to double the total number of students studying abroad within the next three years.
 
"To internationalize our campus, we will work closely with campus administrators, deans, chairs, academic senate, advisors, UCEAP and external partners, and most importantly, our faculty, staff, and students to promote Education Abroad opportunities to the entire campus," Wang said. 
Wang came to UCR as a graduate student in 2005. He received a Master of Business Administration from the A. Gary Anderson Graduate School of Management in 2007. 
At UCR Wang's first job was as a teaching assistant in 2005; his job titles evolved over the years, until becoming an assistant dean of strategic and international initiatives at the Bourns College of Engineering. There he co-managed four National Science Foundation-funded, faculty-led International Research Experiences for Students summer programs between 2007 to 2018. In collaboration with University Extension, Wang helped establish the Engineering Graduate Preparation Program, which to date has hosted more than 350 international students. 
As a strong advocate for academic, experiential programs, Wang helped promote UC Education Abroad Program and Opportunities Abroad Program to engineering students, as well as encouraging engineering students to attend faculty-led, education abroad programs to Switzerland and the United Kingdom.