Two UC Riverside professors have been awarded the Presidential Early Career Award for Scientists and Engineers, the highest honor bestowed by the U.S. government for scientists and engineers at the beginning stages of their careers.
The White House announced July 3 that Suveen Mathaudhu, an associate professor in the materials science and engineering program and mechanical engineering department, and Nathaniel Gabor, an associate professor of physics and astronomy, are among this year's recipients. Gabor, also a member of the materials science and engineering program, is on the faculty of the College of Natural and Agricultural Sciences and both are on the faculty at the Marlan and Rosemary Bourns College of Engineering.
The awards, established in 1996, recognize those "beginning their independent research careers and who show exceptional promise for leadership in science and technology," the White House news release stated. The White House Office of Science and Technology Policy helps select the recipients in coordination with other federal agencies and departments.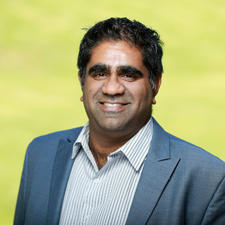 Mathaudhu, who has been with UCR for four years, was nominated by the National Science Foundation in 2015. His area of research involves the study of advanced metal and alloy processing for transportation, defense, health, energy, and other applications.
"I'm really stunned by the fact that I was selected for this prestigious award," he said. "I see so many people around me that I feel are just as deserving if not more than me.  I suppose it's a measure of the impact that I have been able to make with my support from my nominator (the National Science Foundation)."
Gabor, who joined UCR six years ago, was nominated by the Department of Defense. His research combines unique tools and theoretical approaches to understanding lasers, circuits, and quantum material.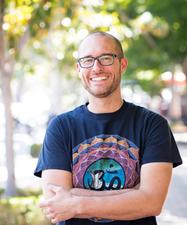 "It feels very satisfying to be recognized by the White House, the symbol of the highest office within the executive branch of our government," he said. "More importantly, this award gives me confidence that the work my students and I do every day holds value to the American public."
Phillip Christopher, a former UCR professor in the chemical engineering department and materials science and engineering program now at UC Santa Barbara, is also among this year's recipients.