UC Riverside Professor Laila Lalami has been selected as a finalist for this year's Kirkus Prize for her novel, "The Other Americans," published in March. She is one of six finalists for the prize in fiction, along with authors Carolina De Robertis, Valeria Luiselli, Yuko Tsushima, Ocean Vuong, and Colson Whitehead.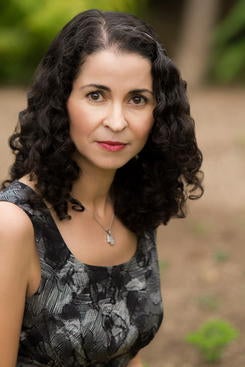 The Kirkus Prize was created in 2014 to celebrate over 80 years of literary criticism by the book review magazine Kirkus Reviews, bestowing $50,000 prizes annually to authors of fiction, nonfiction, and young readers' literature. Winners in each of the three genres will be announced Oct. 24.
Lalami's novel has also been longlisted for the 2019 National Book Award for fiction. Established in 1950, the National Book Awards are annual U.S. literary prizes administered by the National Book Foundation, awarding prizes for fiction, nonfiction, poetry, translated literature, and young people's literature. The five finalists in each genre will be announced Oct. 8. with winners announced Nov. 20.
Set in the Mojave Desert, "The Other Americans" follows a Moroccan American family as they grapple with tragedy, providing a contemporary portrait of the immigrant experience. The novel has been lauded by critics, receiving several starred reviews.
"It's a great honor to be included on the Kirkus Prize shortlist and National Book Award longlist," Lalami said. "I'm thrilled to see 'The Other Americans' recognized with so many accomplished novels."
Lalami was recently awarded the 2019 Simpson/Joyce Carol Oates Literary Prize and honored by the Carnegie Corporation of New York as part of its annual "Great Immigrants" tribute. Her previous novel, "The Moor's Account" published in 2014, garnered the American Book Award, the Arab American Book Award, and the Hurston/Wright Legacy Award. It was a finalist for the Pulitzer Prize for fiction in 2015.