Susan Straight, a distinguished professor of creative writing at UC Riverside, has been nominated for the 2020 Andrew Carnegie Medal for Excellence in Nonfiction for her debut memoir, "In the Country of Women."
Straight along with 24 other authors were selected for the nonfiction longlist, announced Oct. 1. Three shortlisted titles in the categories of fiction and nonfiction will be announced Nov. 4, and the winners in both categories will be announced at the Reference and User Services Association's Book and Media Awards event at the 2020 American Library Association Midwinter Meeting in Philadelphia Jan. 26.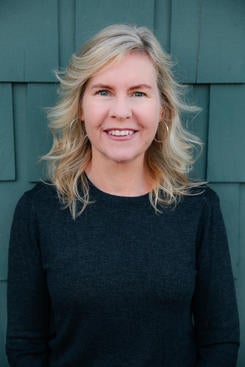 The Andrew Carnegie Medals for Excellence in Fiction and Nonfiction were established in 2012 to recognize the best fiction and nonfiction books published in the U.S. in the previous year. They are the first single-book awards for adult books to be given by the American Library Association. Winning authors will receive a $5,000 cash award.
"Being included on this list means so much to me," Straight said. "I became a reader at our own Carnegie Library in Riverside, one of hundreds of historic buildings that were anchors for cities across America. As the daughter of parents who immigrated here, and a girl who learned how to write in libraries, this is lovely. My memoir is about the stories of women who traveled across the nation, and libraries were anchors of community."
"In the Country of Women," published in August by Catapult, traces six generations of immigrant and multiracial women who form Straight's robust extended family and paved the way to Southern California for their descendants. The memoir has received rave reviews from the New York Times, Washington Post, NPR, and Los Angeles Times.
Straight is the author of eight novels including "Highwire Moon" and "A Million Nightingales." She was a finalist for the National Book Award and received the Robert Kirsch Award for lifetime achievement from the Los Angeles Times Book Prizes, the O. Henry Prize, the Lannan Literary Award for Fiction, and a Guggenheim Fellowship.