Cengiz Ozkan, a professor of mechanical engineering, has been selected by the Materials Research Society, or MRS, to serve as one of its global meeting chairs for its fall 2021 meeting in Boston.
The society selects meeting chairs to represent a wide spectrum of materials research based on their scientific reputation, vision, and enthusiasm for the field. 
They serve a pivotal role in defining around 60 symposia per meeting that feature current advancements in the field. The meeting chairs attended a kick-off planning meeting last month.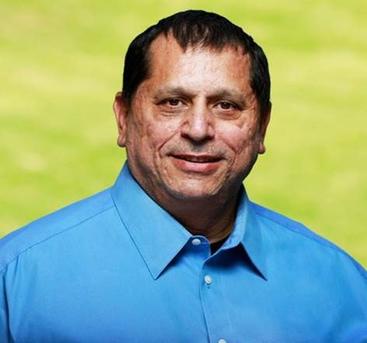 "I am very privileged to be selected for this role, and I am honored to be pivotal in defining this prestigious meeting, which will bring together distinguished scientists, engineers, and students over a week to discuss the latest progress in materials research across a cross-disciplinary world, including energy storage and harvesting, environment, quantum technologies, biomaterials, electronics, photonics, magnetics, functional materials, and computation," Ozkan said.
The meeting chairs will be at the forefront of the weeklong event that includes talks, festivities, and interviews with the media about the cutting edge in materials research.
Ozkan will also serve as a member of the Materials Research Society program development subcommittee through spring 2022.
A professor in the Marlan and Rosemary Bourns College of Engineering, Ozkan's research areas involve the design and synthesis of nanoscale materials for energy storage, nanoelectronics and sensors applications, fundamental understanding and characterization of electrical and optical properties of nanoscale materials; and nanoscale structure–property relationships.