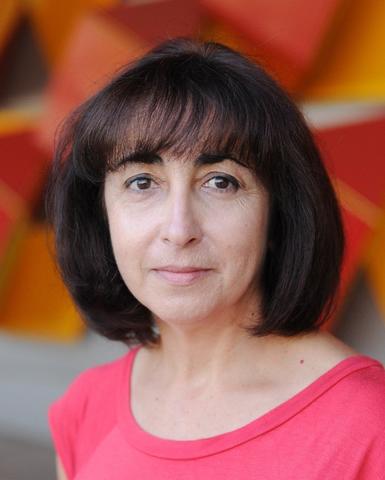 In recognition of her pioneering work on plants' immunity to pests, Isgouhi Kaloshian, chair of the Department of Nematology, has been elected as a fellow to the American Association for the Advancement of Science, or AAAS. 
Kaloshian's work focuses on plants' innate ability to protect themselves from two types of pests: nematodes, which attack plants' roots; and aphids, which attack above-ground plant tissues. 
As a postdoctoral fellow at UC Davis, Kaloshian discovered the gene which gives tomatoes their resistance to nematode infections also offers protection from aphids. 
Currently, her work is focused on understanding and boosting plants' immunity to nematode infections through genetic modifications. 
Fellows are elected by their peers for the lifetime distinction, which recognizes outstanding research, leadership, teaching, mentoring, fostering collaborations, and advancing public understanding of science. 
The tradition of electing fellows began in 1874, and Kaloshian joins esteemed scientists Thomas Edison (1878), anthropologist Margaret Mead (1934), and popular science author Jared Diamond (2000) in this honor.
The 2019 class of fellows includes 443 scientists from across the country. Each of the fellows will be presented with an official certificate and a rosette pin on Feb. 15, 2020, during the AAAS Annual Meeting in Washington, D.C.