UC Riverside graduate students, Kavya Samudrala and William Ota, have each been named winners of the 2020 STEM Solutions in Public Policy Award, which recognizes an outstanding proposal for new California state legislation from University of California graduate students in science, technology, engineering, or mathematics, or STEM, fields. The winners received a $1,000 research stipend and get to confer with legislators and legislative staff in Sacramento.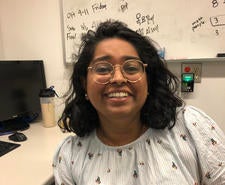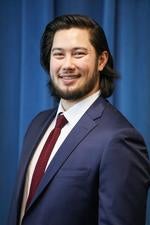 Samudrala is a second-year graduate student in the Department of Chemistry expected to graduate in 2023. She received her bachelor's degree in chemistry from The George Washington University in 2018 and worked on developing heterogeneous catalysts consisting of palladium immobilized in layered double hydroxides for biomass upgrading applications. At UCR, Samudrala has been working on developing and characterizing "strong cationic sites on heterogeneous supports." These catalytic systems are analogous to the ones applied around the world every day, from the oil in cars to the synthetic plastics in clothing. Her research can help design more efficient and effective catalysts. 
Ota, a second-year doctoral student in the Department of Evolution, Ecology, and Organismal Biology, expects to graduate in 2023. He has been awarded a special commendation for his proposal on environmental DNA in the inaugural STEM Solutions competition in 2019 and was chosen as a participant in the 2020 California Council on Science and Technology Translator Showcase in Sacramento. Before coming to UCR, Ota completed a bachelor's degree in biology at Pepperdine University where he worked on the interactions between native California amphibians and invasive species. At UCR, Ota studies the dynamics and mechanisms that shape ecological communities in urban rivers. His current projects include assessments of wastewater discharge on habitat quality and invasive species dynamics in the Santa Ana River.