UC Riverside's Ashley Pfenning is the recipient of one of three 2020 Spring Dissertation Awards presented by the Society for the Study of School Psychology. 
Pfenning, a doctoral student in the school psychology program housed within UCR's Graduate School of Education, is mentored by Assistant Professor of School Psychology Wesley Sims.
As the direct descendant of the group that established the Journal of School Psychology in the early 1960s, the Society for the Study of School Psychology maintains a unique role among school psychology organizations, with a mission devoted exclusively to recognizing and promoting scholarship and research.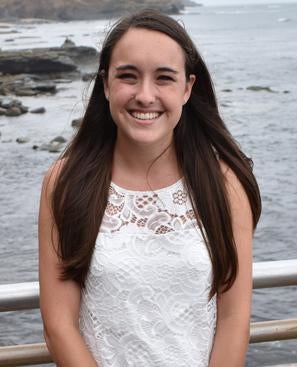 Although the total amount of funding varies by year, the society will distribute approximately $100,000 annually to support school psychology research activities. 
As part of her award, Pfenning will receive a $3,585 grant to go toward research for her dissertation, which focuses on implementing and evaluating the effectiveness of a self-monitoring intervention for middle schoolers with attention deficit hyperactivity disorder, or ADHD, who are experiencing emotional or behavioral difficulties. 
"My intervention requires a substantial amount of time and effort from the classroom teachers, so I plan to use a large portion of the grant to compensate those teachers for all their hard work," Pfenning said. "As with any dissertation, fellow graduate students often help with observations and data collection. I am grateful to have funding so that I can compensate them for their time as well."
 
Pfenning's personal experiences have inspired her to study interventions for students with ADHD. She received her own ADHD diagnosis as a kindergartener. 
"Throughout my schooling, I was lucky to have supportive teachers and school personnel who taught me strategies to overcome some of the challenges associated with ADHD," she said of her experience. 
However, she noticed that her younger brother, who also has ADHD, was not necessarily given the same resources and supports to succeed, and therefore had a more difficult time in school.  
As a result, she said, "I want to ensure that effective interventions for students with ADHD are feasible and can easily be implemented in the school setting, so that all students with ADHD can get the support they need." 
Pfenning anticipates receiving her doctorate from UCR in spring 2022; after that, she hopes to go into full-time practice as a school psychologist.
"This past year, I had the opportunity to work in a middle school, and through that experience I discovered how much I love that setting," she said. "If the opportunity presents itself, I would love to work as a school psychologist in a middle school."