A UC Riverside historian's account of a tuberculosis outbreak among Southern California American Indian tribes is one of 100 books released by university presses to be featured on the "Escape the News Reading List" published this month by the website Literary Hub.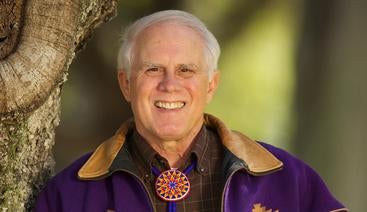 Clifford Trafzer, a distinguished professor of history and UCR's Rupert Costo Chair in American Indian Affairs, released "Fighting Invisible Enemies: Health and Medical Transitions Among Southern California Indians" through the University of Oklahoma Press in May 2019.
The book was the culmination of three decades of archival and ethnographic research conducted by Trafzer, a scholar of Native American history, who chronicled the relationships between the 29 tribes of Southern California's Mission Indian Agency — Cahuilla, Chemehuevi, Cupeño, Kumeyaay, Luiseño, and Serrano bands among them — and public health field nurses who served in the region. 
Although the nationwide public health nursing corps was established in 1922, it wasn't until 1928 that the Mission Indian Agency received its first field nurse: Florence McClintock, who served American Indians living in San Bernardino, Riverside, and northern San Diego counties, Trafzer noted.
Families within the Mission Indian Agency had been hit especially hard by infectious diseases, with tuberculosis emerging as the primary killer of American Indian men, women, and children in Southern California in the late 19th and early 20th centuries.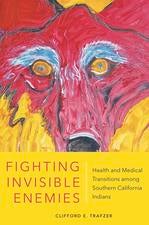 As a result, much of the field nurses' work involved raising awareness of the threat of tuberculosis and how to counter it, primarily by isolating those infected and ramping up disinfection practices. Death data from the era underscores the nurses' success in effectively lowering tuberculosis rates among the populations they served, Trafzer said.
The Association of University Presses spearheaded the creation of the Escape the News Reading List, asking its 150-plus members to submit up to two nominations for the list. These could be new books or favorite releases from any point in time, according to Literary Hub's introduction to the list.
"The goal for the list is to offer readers a way to entertain and inform in a time when reading allows us a portal to other worlds, when we can't quite get there in person," the statement noted. 
Other books featured on the list span a broad spectrum of genres, from a biography of the musician Johnny Cash to an entomological exploration of the role of dung beetles. Also included is "The Apple That Astonished Paris," the first book of poetry from former U.S. Poet Laureate Billy Collins, who received his master's degree in English and doctorate in romantic poetry from UCR in 1965 and 1971, respectively.
Read more about "Fighting Invisible Enemies" on UCR News here.