Laila Lalami's latest novel, "The Other Americans," has been named a finalist for the 89th annual California Book Awards. Lalami is among four finalists in the fiction category, which also includes "Your House Will Pay" by Steph Cha, "Cantoras" by Carolina de Robertis, and "The Revisioners" by Margaret Wilkerson Sexton.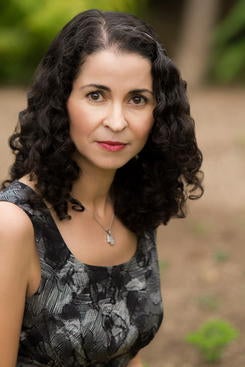 Set in the Mojave Desert, "The Other Americans" follows a Moroccan American family as they grapple with tragedy, providing a contemporary portrait of the immigrant experience. The book was published in March 2019 and was previously shortlisted for both a Kirkus Prize and National Book Award in 2019.
"It's a great honor to be included among such talented writers and a special thrill to see 'The Other Americans' recognized in the state of California, where it was set," Lalami said.
The California Book Awards, established in 1931 and administered by The Commonwealth Club, aim to "recognize the state's best writers and illuminate the wealth and diversity of literature written in California." To date, the award has recognized over 450 California authors including John Steinbeck, William Saroyan, Wallace Stegner, and Amy Tan.
Monetary prizes are given in the categories of fiction, nonfiction, poetry, juvenile literature, young adult literature, first work of fiction, Californiana, and notable contribution to publishing. Finalists for this year's awards were announced in early July.
Lalami is a professor of creative writing and the author of four novels including "The Other Americans," "The Moor's Account," "Secret Son," and "Hope and Other Dangerous Pursuits." Her forthcoming nonfiction book, "Conditional Citizens," will be published September 2020.