Donatella Galella, an associate professor of theatre history and theory, is a finalist in the Association for Theatre in Higher Education's annual Outstanding Book Award for her 2019 book "America in the Round: Capital, Race, and Nation at Washington DC's Arena Stage."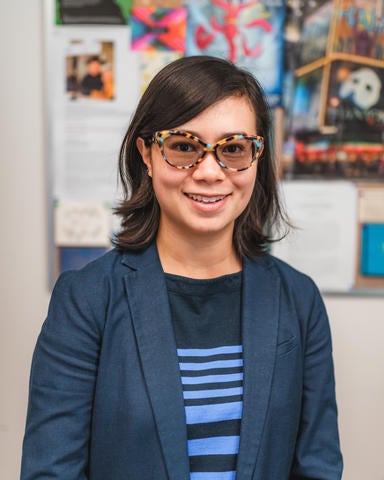 Arena Stage was the first professional regional theater in the nation's capital to welcome a racially integrated audience; the first to perform behind the Iron Curtain; and the first to win the Tony Award for best regional theatre.
"This finalist announcement is new to the ATHE awards process this year," the association noted in a press release published last month. "Our goal, both now and into the future, is to provide a formal and public way to celebrate truly outstanding works and to highlight the broad range of excellence in our field."
The Association for Theatre in Higher Education, known as ATHE, is a non-profit professional membership organization founded in 1986 that aims to promote theater and performance in higher education. 
"It's an honor to receive this recognition. In this moment, I'm heartened to hear more people say unequivocally: Black Lives Matter," Galella said. "In my book, I write about how Arena Stage has capitalized on African American audiences, Black musicals, artists of color, stories of racial integration, multiracial casting, diversity grants, Washington DC as a "Chocolate City," liberal multicultural politics, and American identity. Put another way, my book is a critical history of how this important theatre company has both challenged and replicated racial inequality."