University Communications research writer Jules Bernstein has been honored by the American Association for the Advancement of Science's EurekAlert! news site for posting the most-viewed press release in its 25-year history.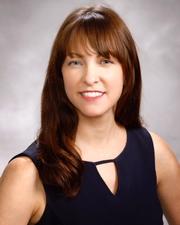 The milestone of 987,050 visits, announced by EurekAlert! on Dec. 23, recognizes Bernstein's press release about dangers associated with soybean oil, America's most widely consumed oil. The release detailed the findings of a published journal paper by UC Riverside neuroscience researcher Margarita Curras-Collazo. The previous record of 898,848 was set in 2017.
"EurekAlert! is the gold standard among sites where national journalists look for research news," said Johnny Cruz, associate vice chancellor and UCR's chief communications and marketing officer. "Jules' article perfectly captured the element of interest in this meaningful story and turned a national spotlight on UCR research." 
EurekAlert! is an editorially independent, nonprofit news release distribution platform operated by AAAS as a resource, primarily for journalists. Press releases hosted on the EurekAlert! site are submitted by universities and other research institutions, with posting dependent upon meeting eligibility guidelines. 
Bernstein joined UC Riverside in March 2019, writing about and disseminating to the media research from the College of Natural and Agriculture Sciences. Prior to joining UCR, she was a science writer for the U.S. Department of Energy's Sandia National Laboratory. She also worked as a writer for the California Department of Industrial Relations, and as a radio and television writer and producer.