Ayana Omilade Flewellen, an assistant professor of anthropology, has been named one of 50 people who are changing the world. Her terrestrial and underwater archaeological work uncovering the lives of enslaved people of African descent was honored by the Explorers Club, which was founded in 1904 and encourages exploration of land, sea, air, and space, with an emphasis on the physical and biological sciences.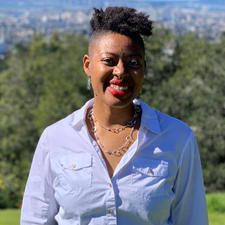 Flewellen's research and teaching interests are shaped by Black Feminist Theory, historical archaeology, maritime heritage conservation, public and community-engaged archaeology, and representations of slavery. Her work centers on exploring how people of African descent during the 17th, 18th and 19th centuries fashioned their own identities in a society that viewed them as commodities. She co-directs the Estate Little Princess Archaeology Project, an award-winning collaborative community-engaged archaeological field school for students at Historically Black Colleges and Universities, located on the island of St. Croix in the U.S. Virgin Islands. 
Flewellen also co-founded the Society for Black Archaeologists and sits on the board of Diving with a Purpose, an international organization that provides education and training programs, mission leadership, and project support services for submerged heritage preservation and conservation projects worldwide with a focus on the African Diaspora.
Over the years, the Explorers Club has boasted many of the world's foremost adventurers and scientists as members, such as Robert Peary, Sir Edmund Hillary, Neil Armstrong, and Buzz Aldrin.