Stephen Graham Jones, a core faculty member of UCR's low-residency MFA program, has been named a finalist for the 41st Los Angeles Times Book Prizes. 
His novel "The Only Good Indians" is nominated for The Ray Bradbury Prize for Science Fiction, Fantasy & Speculative Fiction. The other nominees are: "Piranesi" by Susanna Clarke; "Lakewood: A Novel" by Megan Giddings; "The City We Became: A Novel" by N.K. Jemisin; and "Where the Wild Ladies Are" by Aoko Matsuda (Translator Polly Barton). Finalists for the awards were announced March 2 by the Los Angeles Times.
"So many cold mornings since I was a kid, I've crawled out of bed and out into the darkness to wait for an elk not to show up," Jones said. "'The Only Good Indians' somehow being a finalist for the 2021 LA Times Ray Bradbury Prize makes all those frozen mornings worth it. Just to be alongside these writers, these books, that's a prize in itself."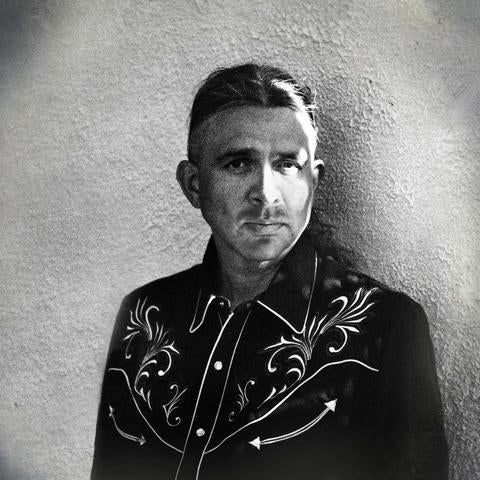 Published in January, "The Only Good Indians" follows four American Indian men and former childhood friends from the Blackfeet Nation who find themselves in a desperate struggle for their lives against an entity seeking vengeance for what occurred during an elk hunt 10 years prior. A story about revenge, cultural identity, and the cost of breaking from tradition, the novel is equal parts psychological horror and social commentary on identity politics and the American Indian experience.
The Los Angeles Times Book Prizes were first awarded in 1980 to honor literary excellence and celebrate the community of readers in Los Angeles. The prizes now encompass 12 categories dedicated to championing new voices and celebrating the highest quality of writing from authors at all stages of their careers. Introduced in 2019, the Ray Bradbury Prize for Science Fiction, Fantasy & Speculative Fiction honors and extends Bradbury's literary legacy by celebrating and elevating the writers working in his field today.
The prizes are judged by working writers who are appointed for staggered, two-year terms. Winners of the prizes will be announced in a livestreamed virtual ceremony on Facebook, YouTube, and Twitter on April 16, the day before the start of the 26th Los Angeles Times Festival of Books, which will be presented virtually for the second time during the ongoing pandemic.
Jones is a bestselling author of 16 novels and six story collections including "The Only Good Indians," "Mongrels," "Mapping the Interior," "All the Beautiful Sinners," and "Demon Theory." He has been an NEA fellowship recipient; has won the Jesse Jones Award for Best Work of Fiction from the Texas Institute of Letters, the Independent Publishers Award for Multicultural Fiction, a Bram Stoker Award, four This is Horror Awards; and has been a finalist for the Shirley Jackson Award and the World Fantasy Award. He is the Ivena Baldwin Professor of English at the University of Colorado Boulder.