Cinthya Martinez, an ethnic studies doctoral researcher at UC Riverside, received three prestigious fellowships to support her research on sexual assault at U.S. Immigration and Customs Enforcement detention centers.
Martinez, a fifth-year researcher, received a UC President's Pre-Professional Fellowship; Haynes-Lindley Foundation Dissertation Fellowship; and the Association of American University Women (AAUW) Dissertation Completion Fellowship.
Each fellowship includes a financial award, all of which total $70,000. The awards come with restrictions, but all support the research she has been conducting since 2016.
"These awards will help me tremendously in finishing the doctorate degree as a first-generation Latina," said Martinez, 31. "Also, they validate my research and helped me realize that people care about the work I am producing on migrant women in detention centers and therefore exposing the violence they endure."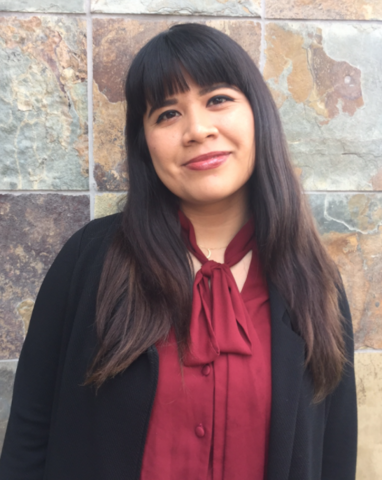 Martinez said she has known about sexual abuse reports for years. Some stories came through the news, others via one-on-one conversations with immigrant or undocumented women from her community. 
While she completed her undergraduate degree at UC San Diego and a master's at California State University Northridge, she learned more from Freedom of Information Act, or FOIA, requests made public by news outlets and by human rights organizations. Since starting her doctoral research at UCR in 2016, Martinez interviewed women and heard first-person accounts from females detained at Adelanto U.S. Immigration and Customs Enforcement Processing Center — the largest ICE detention center in the nation. 
In a 2016 report by Human Rights Watch, Adelanto ranked third in highest calls made to the ICE ERO Detention Reporting and Information Line, a hotline used by detainees to report sexual and physical assault. 
Recent data provided by ICE shows migrants' initial admissions into ICE peaked at an all-time high in 2019, with over 500,000 people booked into ICE facilities for the first time. The average population per day in ICE custody also peaked in 2019 at over 55,000 people, Martinez said.  
Between 2015-19, the number of women in ICE detention has grown steadily alongside the population of detained men. Findings from this analysis demonstrate that in 2019, majority of women in ICE custody were detained at for-profit private detention centers run by GEO Group and CoreCivic, the same group that runs Adelanto, Martinez said. 
According to ICE reports, private contractors, like those hired by GEO Group and CoreCivic, were the second-highest alleged perpetrators of abuse and sexual assault; reports on sexual assault did not begin to be reported in their own category until 2014, and the data reflects inconsistencies that may occur with how complaints are categorized into an allegation type by detainees and the DHS staff documenting the complaints. For instance, the FOIA report included thousands of duplicate cases, with varying allegation types categorized and overlapped, or had no further information on the type of allegation category assigned by DHS, Martinez said.
Despite reforms aimed at curving abuse, Martinez said, such as ICE's Sexual Abuse and Assault Prevention and Intervention, or SAAPID, and the DHS' Prison Rape Elimination Act in 2014, or PREA, abuse and sexual assault allegations have continued to grow. The 2017 report shows that since 2014, the rate of sexual assault complaints has outnumbered most other types of allegations made inside ICE facilities. This can be attributed to new protocols on reporting sexual assault after the 2014 PREA regulation. Despite the increase in reports between 2010-16, only 0.04% of the complaints pertaining to abuse have been turned into investigations.
Martinez currently has a pending FOIA request with ICE to help further explain the data shared above.