Psychology researcher Jimmy Calanchini has received a grant worth more than $431,000 from the National Science Foundation to fund a study of intergroup recognition.
The project title is "A Model of Generalized Ingroup Recognition Advantage," and the duration of the funding is from Sept. 1, 2021 to Aug. 31, 2024.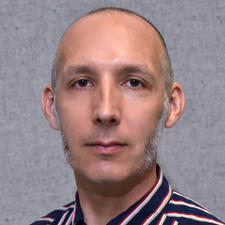 Calanchini's study will research the demonstrated phenomenon of lesser recognition memory for individuals not in one's own racial group. The phenomenon is particularly troublesome in the U.S. criminal justice system, in which almost a third of wrongful convictions are overturned based on errors in cross-race identification. 
"The cross-race effect would seem to be specific to faces: A glance at a face quickly reveals information about race, gender, age, and other social categories," Calanchini wrote in his grant proposal. "Yet many objects beyond a face, or even beyond a person, may signal group membership and cause a recognition bias."
The research will test the hypothesis that the relative inability to identify people transcends facial recognition.
The project will involve three experiments in which participants complete a learning task followed by a recognition task. The first set of experiments will test whether people may better recognize information relevant to their own group because of shared experience and/or because they are more attentive to matters involving their own group. 
The second set of experiments examines whether an ingroup recognition advantage occurs to the same extent for different groups to which one belongs, such as racial, gender, and religious groups. A third set will examine how the "ingroup" recognition advantage can lead to stereotypic judgments of others. 
Calanchini, an assistant professor of psychology at UCR, said the research may inform interventions to reduce stereotypes in the public sphere, and to provide training at minority-serving institutions.