Carlos Cortés, a professor emeritus of history at UC Riverside, is one of two professors to be honored by the University of California with the 2020-21 Constantine Panunzio Distinguished Emeriti Award.
The award recognizes professors for outstanding scholarly or educational work performed since retirement in the fields of humanities or social sciences. Cortés is the first from UCR to be honored.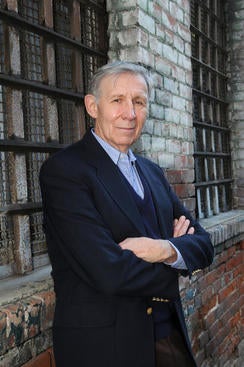 An internationally known scholar of race and ethnicity, Cortés joined UCR in 1968 as a Latin American history professor and spent seven years as chair of the university's Chicano studies program and four years as chair of the History Department. 
Since retiring from UCR in 1994, he has served as a diversity lecturer, consultant, and workshop presenter, and has continued to produce influential publications on diversity, multiculturalism, and the media.
He has authored several influential books on education and media studies including "The Children are Watching: How the Media teach about Diversity" and "The Making and Remaking of a Multiculturalist."
He has worked as the creative/cultural advisor for the Nickelodeon series "Dora the Explorer" and its companion, "Go, Diego, Go!" Cortés helped weave Latino culture and bilingualism into the series, according to its executive producer. He received the 2009 NAACP Image Award for his work with Nickelodeon. 
"Since retiring Carlos has truly been an ambassador for the University of California, championing equity, opportunity and diversity through dozens of consulting, teaching, publication and leadership activities in education and cultural venues," Douglas Mitchell, president of the UC Riverside Emeriti Association, wrote in a nomination letter.
Cortés said the award came as a shock to him.
"When Doug Mitchell asked if the UCR emeriti could nominate me, I hesitated," he said.  "With my relentlessly outlier career, I figured that I would not be a good campus contender for this highly competitive systemwide honor. But Doug must have made a wonderful presentation of my professional meanderings. And what a bonus learning that I would be the very first Panunzio winner with UCR after his name."