Vien Doan, an assistant clinical professor in the School of Medicine at UC Riverside, is this year's recipient of the Dr. Carlos E. Cortés Award for Championing Diversity and Inclusivity, presented by the City of Riverside.
Riverside Mayor Patricia Lock Dawson announced the award in February at the State of the City address, where she called Doan "one of Riverside's premiere international humanitarians."
The award is named for Cortés, a UCR professor emeritus of history who was the single most influential force in shaping the city's inclusivity statement. It recognizes those whose actions help build a more inclusive community.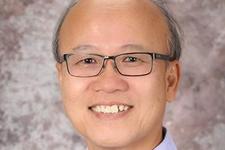 A family physician, Doan founded a free community clinic to serve the health needs of new immigrants in the early 1990s. He later established the Good Samaritan Medical Dental Ministry serving rural villages in his native Vietnam.
In 2014, he led Riverside's sister city partnership with Can Tho, Vietnam, and last year during the pandemic he led efforts to raise $30,000 in donations for purchasing and transporting ventilators, oxygen concentrators, and other COVID-19 aid to Hyderabad, India, one of Riverside's sister cities.
"Dr. Doan is tireless, passionate and committed and above all worthy to be honored for his hand in making Riverside and our world a healthier and fairer place," Lock Dawson said.
In a virtual ceremony, Doan described how the generosity of Americans who welcomed his family as a refugee from Vietnam had influenced him and how many had rallied to help others during the pandemic.
"I am earnestly grateful for the recognition," he said. "I am humbled to receive it."