UC Riverside honored three of its graduates with 2022 Alumni Awards of Distinction in a ceremony Saturday, April 9 at the Mission Inn in downtown Riverside.
Assemblymember Jose Medina '74, M.A. '84 received the Distinguished Alumni Award; newspaper publisher Paulette Brown-Hinds, M.A. '92, Ph.D. '98, received the Alumni Service Award; and Larry Chung '11, vice president of local public affairs at Southern California Edison, received the Outstanding Young Alumni Award.
The dinner ceremony, held in person for the first time since 2019, raised funds for student scholarships and focused on the need to support students. The event is organized by the UC Riverside Foundation and the UCR Alumni Association.
Chancellor Kim A. Wilcox thanked attendees for their support and celebrated the impact alumni are having in their communities and professions.
"Each of our award recipients is a shining example of commitment to service and community," Wilcox said. "We are grateful for their support of UCR as well as their work to address pressing issues and create opportunity in Southern California and throughout California." 
Learn more about the honorees below.
Jose Medina '74, M.A. '84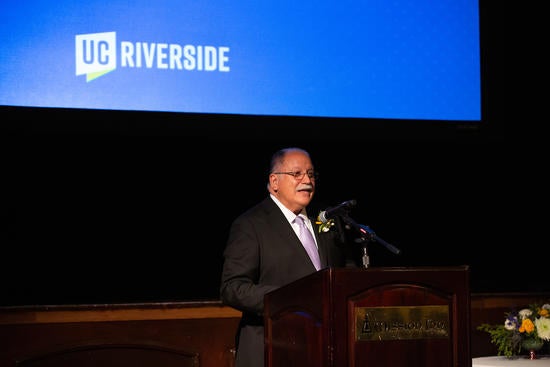 Medina, who represents Riverside in the California State Assembly, is listed as one of UCR's Notable Alumni and received the UCR School of Business Outstanding Alumnus of the Year Award in 2017.
In his first term, Medina led the effort to ensure that the School of Medicine received $15 million in full and continuing funding. In the 2022 session, he's introduced 20 bills on some of the state's most pressing issues including legislation that directs nearly $1.4 billion to increasing enrollment, tackling climate change, and training health care workers at UCR and UC Merced.
Paulette Brown-Hinds, M.A. '92, Ph.D. '98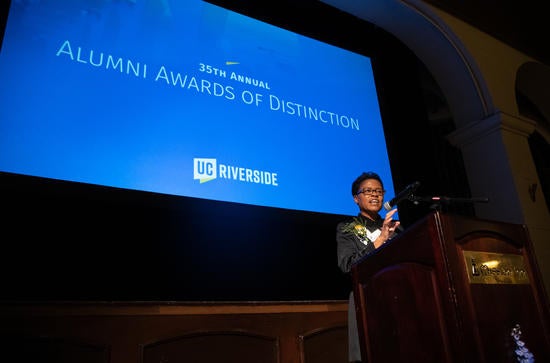 Brown-Hinds is the publisher of Black Voice News, co-founder of Media in Color, and the founding partner of Voice Media Ventures, a strategic media and content creation firm.
She is a former UCR faculty member and currently serves on the School of Business Dean's Advisory Council and the School of Medicine Community Advisory Board. Brown-Hinds is a John S. Knight Journalism Community Impact Fellow at Stanford University.
Larry Chung '11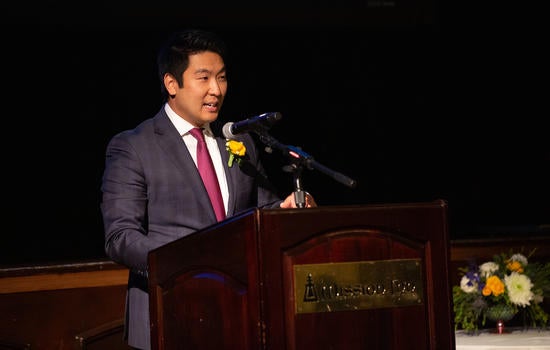 Chung is a graduate of the Coro Fellows Program in public affairs and in 2011 was awarded the Ronald O. Loveridge Public Service Award. He is a nominee for the UCR Foundation Board of Trustees, with his candidacy to be confirmed at the May meeting.
As vice president of local public affairs for Southern California Edison, Chung leads efforts to represent the company before local and regional government agencies and businesses. He has served on the board of directors for PBS Southern California, APIs Mobilize, Breathe LA, and Center for Asian Americans United for Self-Empowerment. In 2018, he was recognized as a national 40 under 40 recipient for public affairs professionals by the National Association of Asian Pacifics in Politics and Public Affairs.