Cell biologist Manuela Martins-Green and parasitologist Adler Dillman are this year's recipients of UC Riverside's Chancellor's Award for Excellence in Undergraduate Research and Creative Achievement.
The award is presented every spring to faculty members with a distinguished record of fostering undergraduate research or creative activity. The selection is ratified by the Academic Senate. 
Faculty members must be nominated by at least one colleague and one student, and receive support letters from students. Recipients are selected based on their involvement in student mentoring, enhancing diversity, and student achievements in contributing to publications, putting on presentations or exhibitions, and going on to graduate school.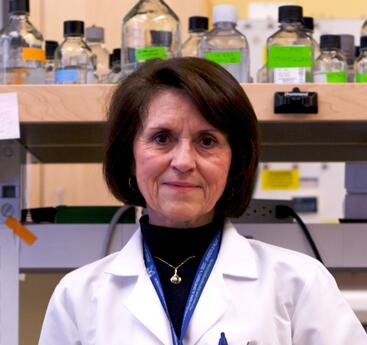 Martins-Green, a professor of cell biology, has received numerous awards and honors, including the UCR Distinguished Service Award, the UCR Innovative Teaching Award, and the Oliver Johnson Award for Distinguished Leadership in the UC system-wide Academic Senate.
She said this award has special meaning as it involves mentoring students — one of the main reasons she chose to teach at a public research university.
"One of my most important missions has been to teach students how to think, how to solve problems, and how to find solutions that help humanity," she said. "I am particularly proud that as a diverse woman in STEM, I have encouraged many other young women to follow in my path. This award gives me the confidence that I have indeed inspired my students to be better people and productive citizens of this country."
Martins-Green has mentored more than 50 undergraduate students with many receiving prestigious awards or co-authoring journal articles with her. Students described her as a supportive and scientifically rigorous mentor, with one stating in their letter she "motivated me to strive to seek discomfort, to grow, and to be inspired." 
Dillman, an associate professor of parasitology, led a team of scientists that recently identified a new species of worm that kills tarantulas, naming it after actor Jeff Daniels. In 2020, Dillman received an Outstanding Investigator Award from the National Institutes of Health.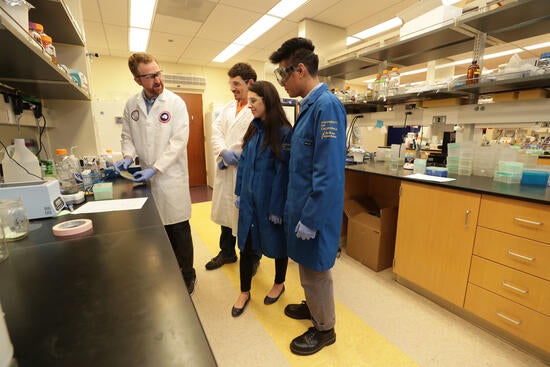 Dillman has mentored 44 undergraduate students in research projects in his laboratory and said undergraduate students are a meaningful part of his program and he devotes significant time and resources to training them.
When he was an undergraduate student, Dillman said he benefited tremendously from working in a research lab and participating in research papers. He said it's only fitting to provide such opportunities to students in his lab.
"We have bright, talented, capable students at UCR and they shine when given opportunities such as performing research and writing up the results of their hard work," he said.
His students have contributed to scientific publications and presented at conferences and society meetings. Many have gone on to graduate or medical school. One student wrote that Dillman was "the most influential professor I have ever met."