The American Council on Education (ACE) has appointed Austin Johnson, an associate professor of school psychology in the School of Education, to its 2022-23 class of fellows. The ACE Fellows Program is the longest-running leadership development program in the United States.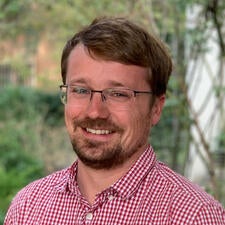 Johnson's research interests focus on understanding approaches to behavior that result in equitable student outcomes, with recent publications examining issues in research ethics relative to gender identity as well as methodological issues in single-case design. As part of his ACE Fellowship, Johnson will be examining local changes in community college transfer patterns and methods for strengthening community college transfer and enrollment.
ACE Fellows observe and work with senior officers at their host institution, attend decision-making meetings, and focus on issues of interest that will benefit their host and nominating institutions. At the conclusion of the fellowship year, fellows return to their home institution with new knowledge and skills that contribute to capacity-building efforts, along with a network of peers across the country and abroad. 
"My opportunities for leadership at UCR have been some of the most rewarding experiences of my career. Making effective change requires effective leadership, and I'm thrilled to have the chance to learn more about how university leaders navigate the complexities of higher education," said Johnson. "Wherever I end up for my fellowship, I hope to gain a new understanding of leadership that I can bring back to UCR to bolster our university's active commitment to social mobility."
Since its inception in 1965, the ACE Fellows Program has strengthened institutions in American higher education by identifying and preparing about 2,500 faculty, staff, and administrators for senior positions in college and university leadership through its distinctive and intensive nominator-driven, cohort-based mentorship model. Of the fellows who have participated to date, more than 80 percent have gone on after their fellowship to serve as chief executive officers, chief academic officers, other cabinet-level positions, and deans.