UC Riverside alumnus Aaron Carew, the CW Network's co-executive producer for the series "Walker," was recently signed by the United Talent Agency for representation. UTA represents celebrities that include Bad Bunny, Lizzo, Chris Pratt, and Kevin Hart.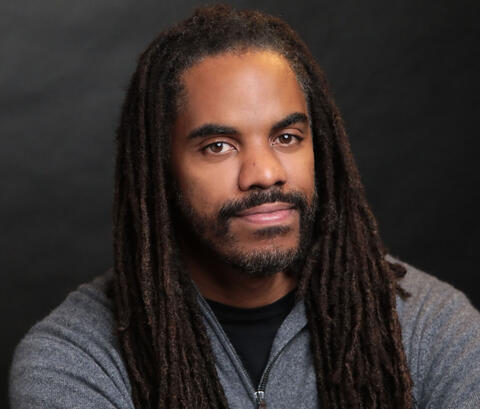 Carew received a bachelor's degree in theatre in 2011. He is a writer and producer known for television series such as "Power Book IV: Force," "Dirty John," and "L.A.'s Finest."
Stu Krieger, UCR professor of theatre, film, and digital production, was Carew's professor at UCR and later also at USC where Carew attended graduate school. Carew was the only student he taught at both institutions, Krieger said. 
Krieger described Carew as a proactive student.
"Whenever I would bring entertainment industry guests to campus, Aaron always made a point of going over to them at the end of class," said Krieger, a screen and television writer known for more than 25 produced credits, including the animated classic "The Land Before Time" for producers Steven Spielberg and George Lucas. "He introduced himself and thanked them for coming to UCR. That natural social skill led him to his first professional gig as a writers' PA on 'Gang Related'."
The UCR film program was in its infancy when Carew attended, but as a student Carew developed a short film, "A Final Gift," with Krieger. Carew produced and directed the film and Krieger wrote the screenplay. The film was instrumental to his admission into the Peter Stark Producing Program at USC, Krieger said.
Carew and Krieger cultivated a friendship during their mentorship, which continued to grow when Carew was admitted to USC, Krieger said. 
"It was great to be able to keep that relationship going," Krieger said. "I also knew enough about his strengths and weaknesses as a writer, and he trusted me, so it was great to see him continue to develop and grow as an artist."
For students who would like to follow in Carew's footsteps, Krieger recommends learning the importance of relationship building.
"The entertainment world is a business of contacts and relationships, so learn how to make people want to work with, support, and mentor you," he said. "It's the best way to get that first foot in the door."
Carew mastered that, Krieger said.
"I am so proud of Aaron — not just for his successes in show business, but also for the man, the husband, and the father he's become since we've been in each other's lives," Krieger said.