LaSharon McLean Perez, assistant director of UCR's Education Abroad program, has been selected as chair for the local district of NAFSA: Association of International Educators.
As Region XII southern district chair, she will lead one of the largest regional chapters of the non-profit professional organization for professionals in international education. NASFA serves about 10,000 educators worldwide, representing nearly 3,000 higher education institutions.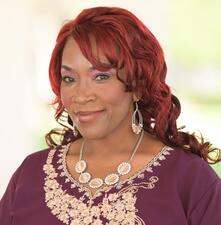 Perez '04 has been at the forefront of UCR's international education efforts, working with students as well as community and international-related organizations. As an undergraduate at UCR, she studied abroad in Italy and went on to complete two graduate degrees in Sydney, Australia at the University of New South Wales.
"As NAFSA strives to bring diversity and inclusion into leadership positions, I feel beyond gender and ethnicity that I have a rapport with this next generation of international educators to motivate them to get involved," Perez said. "That's where I feel I can be of service to the organization — showing that it's possible to get involved."
Perez was selected in January and began her term on Feb. 1. She has previously served as the NAFSA Association of International Educators Conference Chair Coach, NAFSA Region XII Conference Chair, and NAFSA Region XII Southern District Education Abroad Representative, and the UC Liaison for Lessons from Abroad.
Jun Wang, assistant provost for Strategic Initiatives and International Recruitment, described Perez as a valuable member of the Education Abroad team.
"Her leadership and passion for international education will no doubt continue to benefit not only our students but also the broader international education community as she takes on this role," he said.