The American Educational Research Association, or AERA, has honored UC Riverside education professor Joseph Kahne as a 2023 AERA Fellow for his exceptional contributions to education research.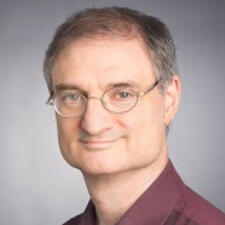 Kahne and 23 other education scholars from colleges and universities across the nation will be honored as AERA fellows at the group's annual meeting in Chicago on April 14.
"AERA Fellows demonstrate the highest standards of excellence, and we are pleased to welcome this year's class," said AERA Executive Director Felice J. Levine. "The 2023 AERA Fellows join a prestigious group of exceptional scholars and deserve this honor because of their significant contributions to the field."
Kahne most recently co-authored a study that detailed how culture war politics are harming public education in the United States by intimidating high school administrators, resulting in the pullback on teaching lessons in civics, politics, and the history and experiences of America's minority communities, among other topics deemed too controversial for the classroom.
The study was based on interviews with 682 high school principals across the nation and was covered by Washington Post, National Public Radio, USA Today, and other national news outlets.  (Click herefor the UCR News article about the study.)
Kahne is the Ted and Jo Dutton Presidential Professor for Education Policy and Politics and Co-Director of the Civic Engagement Research Group at UCR. His research also explores the influence of school practices and digital media on youth civic and political development.
Founded in 1916, AERA advances knowledge about education, encourages scholarly inquiry related to education, and promotes the use of research to improve education and serve the public good. It is the largest national interdisciplinary research association devoted to the scientific study of education and learning.