Educators, community organizers, researchers, and activists from across the country gathered at UC Riverside from June 21-22 for the Our Kids Solutions Forum, a two-day conference named after the book by Robert Putnam, a renowned author and Harvard University professor of public policy. Putnam's book, published in 2015, also inspired a documentary series of the same name, hosted by the author, which aired on PBS in April. 
Putnam, who delivered the event's keynote presentation, has written extensively about the widening opportunity gap among American children of disparate backgrounds over the past 40 years. Looking at historical trends from the past four decades, Putnam argued that today's problems are part of a longer, wider syndrome — a shift from an "I society" to a "we society," and back to an "I society."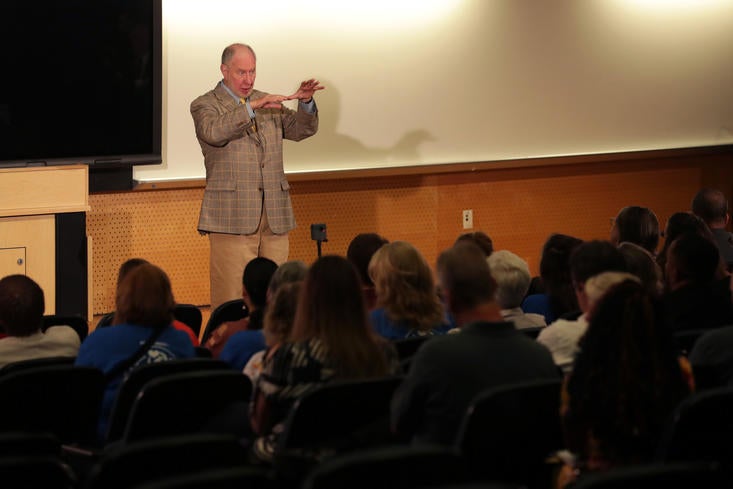 To support his argument, Putnam presented data showing that America has reached historic levels of political polarization, economic inequality, social isolation, and cultural individualism, and argued that solutions for closing the opportunity gap need to come from within local communities. 
Putnam concluded that Americans addressed this same challenge a century ago, and outlined several key lessons learned from that era:
•    Grassroots mobilization is essential.
•    Solve problems locally and boldly, and share ideas nationally.
•    Bridges — across class, race, and organizations — are essential.
•    Charismatic national leaders are important later.
The forum continued with breakout sessions led by experts featured in the four-hour PBS series, including Linda Navarrette of UCR's Graduate School of Education. Navarrette is the creator of Project Moving Forward, a language development program designed to help close the achievement gap for low-income and economically disadvantaged children.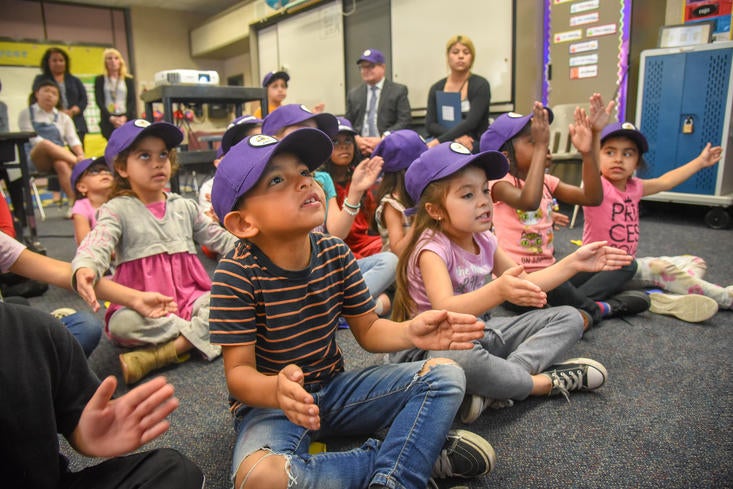 "UC Riverside is a leader among our nation's universities in eliminating graduation-rate gaps across ethnicity and income levels, and boosting social mobility for students," said Thomas M. Smith, dean of the UC Riverside Graduate School of Education, who moderated one of the panels. "The forum was the perfect opportunity to bring together innovative leaders, educators, and community members who share our same commitment to closing the achievement gap for all students."
The Solutions Forum also featured a screening of the documentary series, "Our Kids: Narrowing the Opportunity Gap," at the Fox Performing Arts Center, followed by a networking dinner. Riverside Mayor Rusty Bailey and former Mayor Ron Loveridge provided welcome remarks.
The Our Kids Solutions Forum was made possible by the support of the Riverside Unified School District, Riverside County Office of Education, UC Riverside, the City of Riverside, Media Policy Center, the James Irvine Foundation, and the Riverside Food Lab.