In a recent review article in the journal Frontiers in Neuroscience, Dr. Gerald Maguire of the UC Riverside School of Medicine and colleagues argue that although there is no medication approved by the U.S. Food and Drug Administration, or FDA, for the treatment of stuttering, there is hope: Two active medications, ecopipam and deutetrabenazine, are currently going through clinical trials and may be FDA approved for stuttering if the studies yield positive results. 
Stuttering, an interruption in the flow of speech, affects about three million Americans and approximately 5% of children. A psychiatric condition, it shares many similarities to Tourette's Syndrome. Both begin in childhood and affect more males than females. What exactly causes stuttering is not known.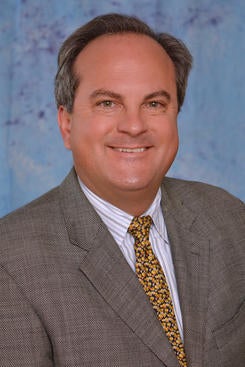 The neurotransmitter dopamine is known to play an important role in how stuttering is caused in the brain. Because high levels of cerebral dopamine levels are associated with stuttering, medications have targeted dopamine to improve stuttering symptoms.
Ecopipam selectively blocks the actions of dopamine at its receptor. Dopamine receptors can be broadly classified into two families based on their structures: D1 receptors and D2 receptors. Ecopipam blocks dopamine only at D1 receptors. 
"Ecopipam has been studied for stuttering in adults in an open-label single-case experimental design funded by philanthropy," Maguire, professor and chair of psychiatry and neuroscience, and his coauthors write in the review paper. "The results revealed that ecopipam significantly improved stuttering symptoms." 
The authors note that deutetrabenazine decreases the release of dopamine by inhibiting a transport protein that packages dopamine into synaptic vesicles for release within the central nervous system. One drawback, however, is that the inhibition could result in patients feeling depressed. 
Ecopipam on the other hand was well-tolerated, Maguire and his coauthors write, and argue for further research. 
Maguire's coauthors are Diem L. Nguyen, Kevin C. Simonson and Troy L. Kurz at the Department of Psychiatry and Neuroscience in the UCR School of Medicine. The review paper is titled "The Pharmacologic Treatment of Stuttering and Its Neuropharmacologic Basis."
Maguire recently received an investigator-initiated research grant from Teva – the manufacturer of deutetrabenzaine.