A study published today in the Journal of Women & Aging has identified important health concerns for older women living with HIV, or WLWH. In the United States, women make up 22% of all persons aged 50 or older living with diagnosed HIV.
Mental health and related psychosocial issues, such as depression, social isolation, and stigma linked to living with HIV as a woman.
Common HIV comorbidities, such as osteoporosis, the interaction between menopause and HIV, cancer, kidney failure, and neuropathy.
Social determinants of health, such as financial strain associated with out-of-pocket with medical costs, as well as a lack of access to recreational and social activities that would improve the quality of their lives.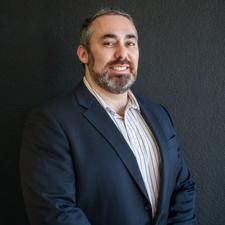 Nine WLWH in the Coachella Valley, California, participated in the study, which began last year. Their ages ranged from 50 to 68 years, with an average of 57 years. In the United States, nearly 50% of people living with HIV are 50 years of age or older; this proportion is expected to rise to 70% by 2030.
"Our study sought to better understand the experiences, challenges, and coping strategies of older WLWH, who are historically underrepresented in HIV research," said Brandon Brown, an associate professor at the Center for Healthy Communities in the UCR School of Medicine, who led the study.  "Participants emphasized the importance of social support as a major source of resilience, which allowed them to cope with the many challenges associated with aging with HIV. Some participants also described engaging in meaningful activities, such as artistic and spiritual practices, as sources of resilience." 
Brown reinforced the need to conduct more research on women aging with HIV. 
"This is an understudied population that requires more effective, tailored interventions to promote better quality of life and healthy aging," he said.
Brown was joined in the study by Logan Marg and Fidel Chagolla of UCR; Alejandra Cabral of UCLA; Griselda Ruiz of UC San Diego; Jeff Taylor, Christopher Christensen, and Marjorie Martin of the HIV and Aging Research Project, Palm Springs; and Bridgette Picou of the Desert AIDS Project.
The paper is titled "'We Are Becoming Older Women and Then We Have Two Stigmas': Voicing Women's Biopsychosocial Health Issues as They Age with HIV."
Thumbnail/header photo by Cristian Newman on Unsplash