Running up a mountain trail, practicing yoga, and working out in the garage are among a few ways UC Riverside students, staff and faculty members are taking part in UC Walks.
In past years, participants walked or ran laps at UC Riverside's outdoor track for the annual UC systemwide event promoting an active lifestyle.
With the campus closed due to COVID-19, the 11th Annual UC Walks became a virtual activity. The campus community was invited to participate between May 6-13 by posting photos and videos to social media while doing an exercise of their choosing. The content has been posted to Facebook, Instagram, and Twitter using the hashtag #UCRWalks2020. Each entry must indicate how many minutes of physical activity that person completed.
All participants will receive a UC Walks T-shirt upon returning to campus as supplies last and entered into a raffle for various prizes.
Brenda Bernabe, a graduating senior majoring in business administration, increased her daily running and cardio goals as part of her UC Walks activity. She said knowing others on campus are participating provides her with more motivation to achieve her fitness goals.
"In times like these, it's great to see that our community is still trying their best to continue to keep up with their physical health," she said.
Keith Harnden, a business intelligence developer with Information Technology Solutions, combined his passion for long-distance running and the mountains for his activity. On May 6, he ran up a hiking trail to Sunset Peak in the San Gabriel Mountains, an 8-mile round-trip, and on May 11 he went on an 11.5-mile run at the Etiwanda Preserve.
"I enjoyed the format this time around because it allows you to participate in any activity you like," said Harnden, who has gone running or hiking six days a week for the past 30 years.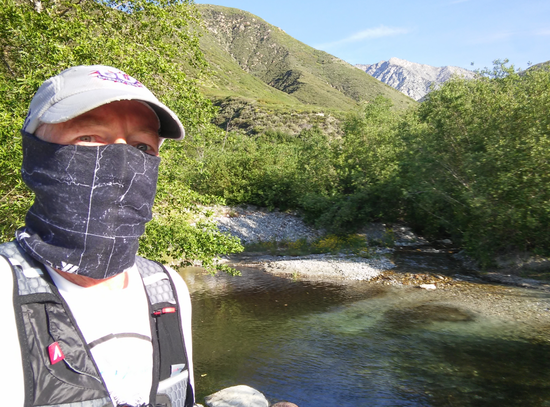 Deb Sallas, a quality and compliance specialist, found a way to turn UC Walks into a group activity with her friends while social distancing. All three work in Student Health Services.
Together with Cynthia Bailey, an administrative assistant; and Tanya Rudolla, a nurse, the group members chose a different activity each day. They talked to each other via video while they walked, did yoga stretches, and danced Zumba. Sallas edited a video of each day's activity for submission.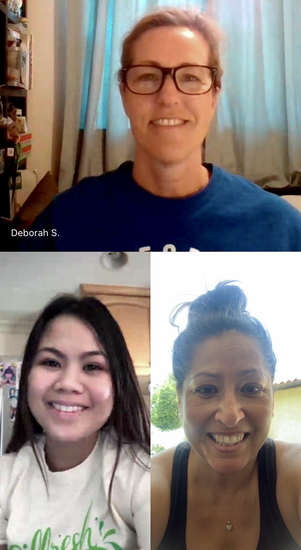 "I like participating this way because it challenged me to think outside of the box and connect with others via technology," Sallas said, noting they introduced each other to different exercise videos.
"Exercising with others is fun and also keeps you accountable," she added.
Ian Naftzger, an education specialist with the Office of Research Integrity, chose to take a peaceful walk around the lake at Fairmount Park in Riverside.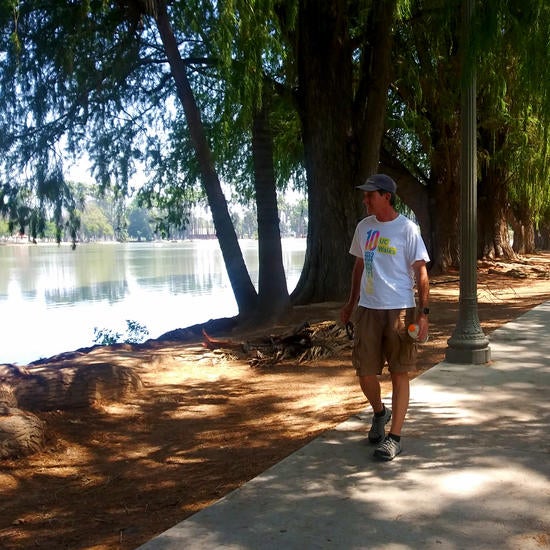 "After being cooped up indoors during the week, I'm especially eager to get out for some fresh air and exercise," he said.
Participants recorded their activity and how many minutes they exercised in their submissions. Some sent charts, photos, maps and videos of activities including running, jumping rope, and badminton.
Julie Chobdee, Wellness Program coordinator, encouraged the campus community to stay active. She took part in UC Walks by doing home workouts on her spin bike and boxing.
"We may not be on the track together this year, but we are all doing our part together separately," she said.