Changcheng Zhou, a professor of biomedical sciences in the UC Riverside School of Medicine, recently published a research paper in the Journal of Lipid Research demonstrating that PXR, a receptor, plays an important role in atherosclerosis, a disease characterized by the build-up of plaques and lesions in the arteries. 
Pregnane X receptor, or PXR, functions as a xenobiotic sensor that regulates xenobioticcmetabolism. It can be activated by numerous drugs and xenobiotic chemicals.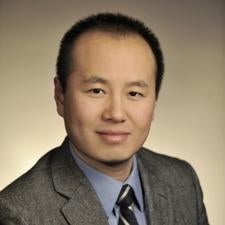 "In addition to xenobiotic metabolism, our earlier work showed that PXR can also regulate lipid metabolism and atherosclerosis development," Zhou said. "Our new study demonstrates that PXR functions in macrophages, a type of white blood cell, to regulate atherosclerosis. Our findings provide important information about the role of PXR in macrophage biology and atherosclerosis and suggest that PXR may be a potential therapeutic target to combat cardiovascular disease." 
Zhou added that SARS-CoV-2 infection also induces macrophage activation. His lab is currently investigating how SARS-CoV-2 infection affects macrophage functions related to atherosclerosis and cardiovascular disease. SARS-CoV-2 is the virus that causes COVID-19.
A fellow of the American Heart Association, Zhou also studies obesity, endocrinology, and diabetes. After receiving his doctoral degree at UC Irvine, he performed postdoctoral training at the University of Washington and Rockefeller University. Zhou was the founding director of the Center for Metabolic Disease Research and an associate professor at the University of Kentucky before he joined the UCR faculty in 2019.
The research paper is titled, "Myeloid-specific deficiency of pregnane X receptor decreases atherosclerosis in LDL receptor-deficient mice."
Thumbnail image: Irfansevket2905 on Wikimedia Commons